Today is National Pineapple Upside-Down Cake Day. As far as inverted cakes are concerned, the pineapple kind is definitely one of my favorites. But since this blog is called "What About Watermelon?" and not "What About Pineapple?" I can't really spend much time talking about it.
To celebrate this day and the watermelon, I found a recipe for watermelon upside-down cake. I haven't tried it, so I can't say for sure if it's better than pineapple upside-down cake, but I think it could be.
Please note that the image below is a strawberry upside-down cake (also an excellent inverted baked item), not a watermelon upside-down cake. I couldn't find a photo of the watermelon kind, so if anyone makes this recipe, please send me a photo and I'll add it to this entry!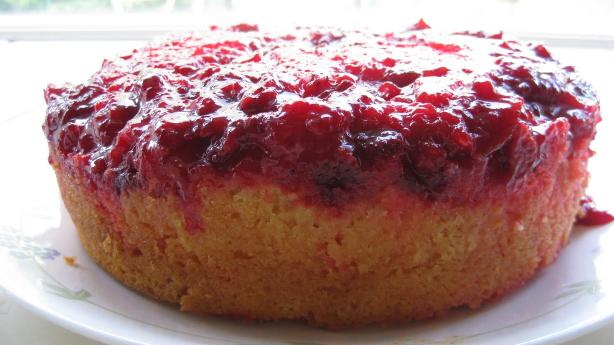 WATERMELON UPSIDE-DOWN CAKE
INGREDIENTS
2 tablespoons softened butter and 1/2 cup softened butter (divided)
1/2 cup packed brown sugar
1 cup diced seedless watermelon
2/3 cup sugar
3/4 tsp vanilla extract
1 egg, lightly beaten
1 1/4 cup all-purpose flour
2 tsp baking powder
1/8 teaspoon salt
1/2 cup milk
DIRECTIONS
Heat oven to 350 degrees F. Melt 2 tablespoons of the butter; pour over bottom of 9×2-inch round cake pan. Sprinkle with brown sugar; top with watermelon. Beat remaining 1/2 cup butter, sugar and vanilla in large bowl at medium speed until blended. Beat in egg.
Combine flour, baking powder and salt in medium bowl. Beat into sugar mixture alternately with milk, beginning and ending with flour mixture. Spread over watermelon.
Bake 30 to 35 minutes or until cake pulls away from sides of pan, top is golden brown and toothpick inserted in center comes out with a few small dry crumbs attached. Cool on wire rack 5 minutes. Turn out onto serving platter; cool completely.