Every year, around this time, I often find myself feeling the winter woes. The birds chirping outside my window have been replaced with the whipping, blistering winds. It's also around this time of year that I'm reminded of how some folks have a hard time finding watermelon in their local grocery stores.
If you are able to track one down (ask your produce manager!), you have to try this recipe for Minted Watermelon Salad! And if you can't find yellow watermelon, go ahead and just use more red watermelon.
MINTED WATERMELON SALAD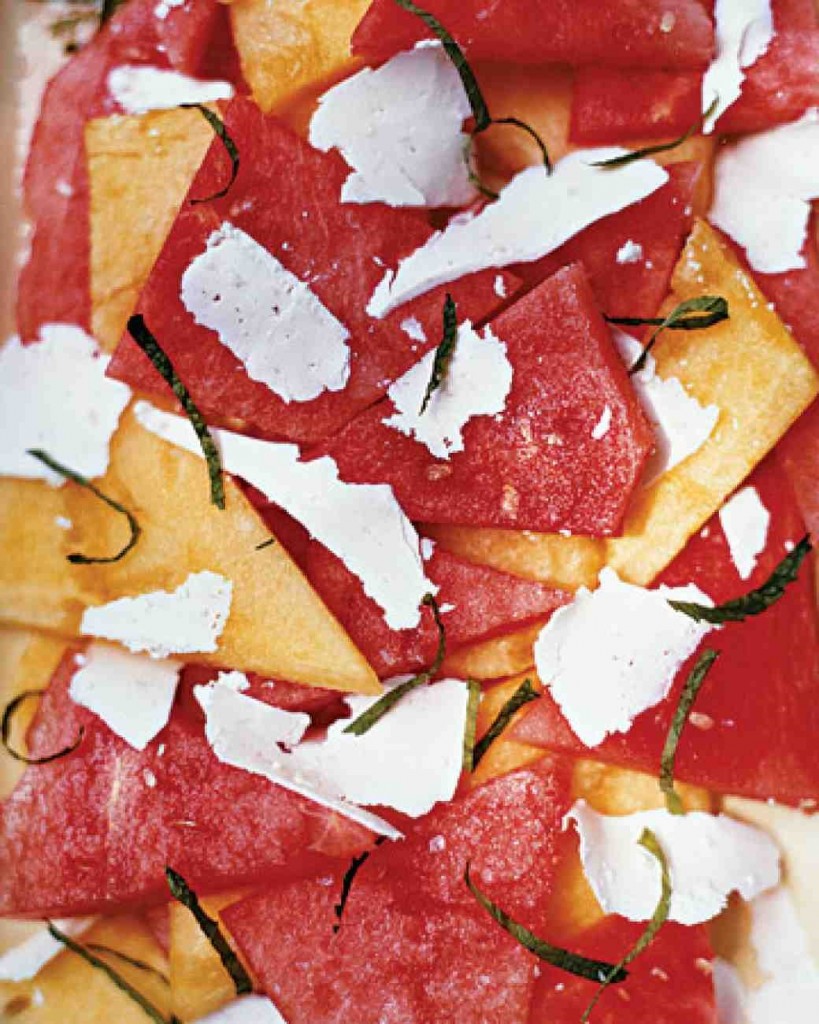 INGREDIENTS
1 small (2 ½ pounds) seedless red watermelon
1 small (2 ½ pounds) seedless yellow watermelon
2 ounces ricotta salata
½ teaspoon coarse sea salt, preferably Maldon
3 tablespoons sliced, fresh mint
DIRECTIONS
Using a sharp knife, cut off rinds from watermelons. (You should have a total of two pounds peeled fruit.) Quarter each melon, and then cut into 3-inch-long, ¼-inch-thick slices. Arrange slices on a serving platter.
Using a vegetable peeler, shave paper-thin slices of ricotta salata over watermelon. Sprinkle with salt and mint, and serve immediately.
UP NEXT: A watermelon gift that will help you stay sharp