Pretty sure I mentioned this before, but when I got out of the Navy several years ago, I loaded everything I owned into the back of my old Monte Carlo for the six-hour drive from Connecticut to Pennsylvania. The car did a great job of hauling my possessions, but it's hardly the first car to be overloaded with valuable cargo.
In my search online for vintage watermelon photos, I noticed several images of cars loaded with impossibly large quantities of watermelon. Only it wasn't impossible. These cars were actually loaded with watermelon and, I'm assuming, driven somewhere to deliver that watermelon.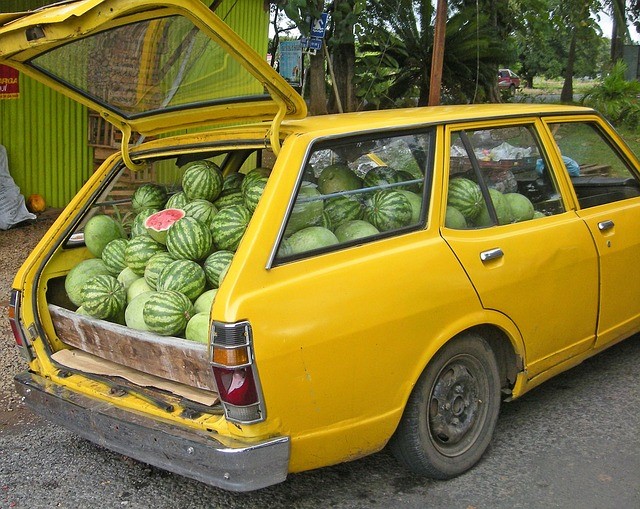 This little yellow hatchback couldn't possibly fit another watermelon inside of it. Unless, of course, you used the front passenger's seat area, which I'm assuming has happened on more than one occasion.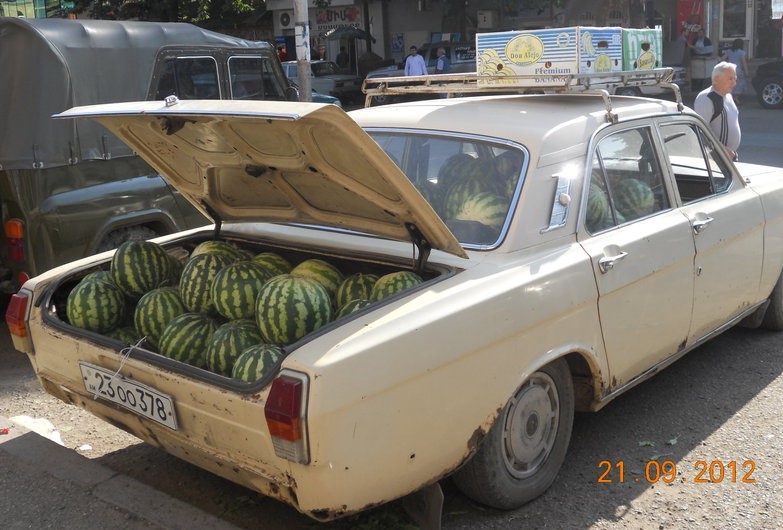 Not only does this car have about 30 watermelons in its trunk, but it's got a stockpile in the backseat, too! And, just in case you need a little more room, it's also got a roof rack. It's got some bananas on it right now, but you know there's been watermelon up there in the recent past.
Alright. This does NOT look safe at all. Never mind the fact that watermelons can easily fall off the back of this truck (oh, the humanity!), but I'm pretty sure that's a spare tire just sitting there on the roof.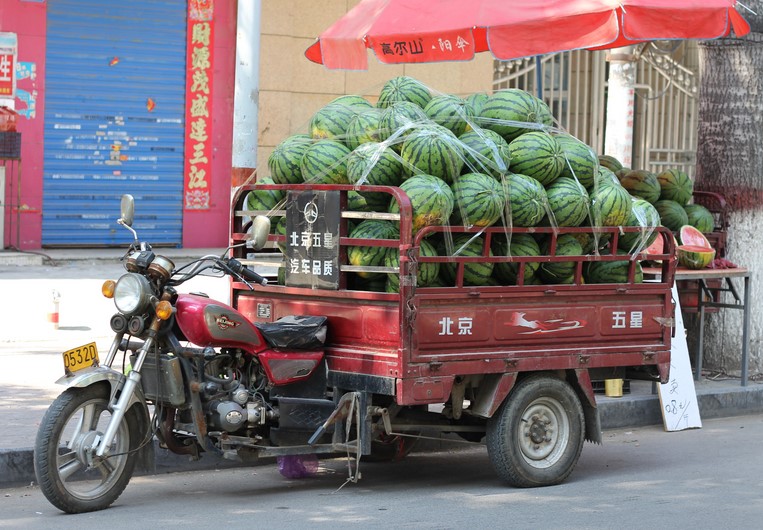 This half motorcycle, half truck is probably the hardest working three-wheel vehicle in the world. Unlike the truck image, this load is a little safer, thanks to some well-placed tape. Not much safer, mind you, but a little.
UP NEXT: A tasty taco recipe