October 1st, 2009 by The Watermelon Guy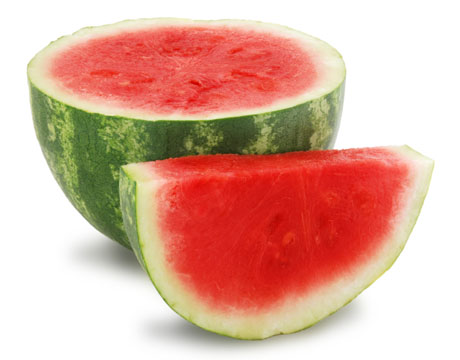 I've talked in the past about how more people are eating watermelon year round. That's right, it's not just a summertime snack anymore. But there are still a lot of people who, for one reason or another, will only touch a watermelon if the temperature outside is above 80 degrees.
To me, that makes no sense.
Why can't watermelon be enjoyed during the fall and winter months? You enjoy ice cream in December, don't you? A tall glass of iced tea still tastes good when there's snow on the ground, doesn't it? And you don't retire your sunglasses just because it's freezing outside, right? Okay, that last argument is more about fashion and avoiding the glare of the sun, but you get the idea.
My point is, if you can find watermelon on sale year round, you should eat watermelon year round. I know the first part – finding it on sale – can be challenging, but if you don't look, you'll never find it!
Which leads us to this month's What About Watermelon poll: Do you plan to eat watermelon in the fall and winter? Go ahead and weigh in on the right. And be honest… you won't hurt my feelings.
Tags:
consumption
,
season
,
Watermelon
Posted in
General
|
10 Comments »