These little Mini Watermelon Lime Tajin Mocktails are so much fun and so simple to prepare. They are great for larger get togethers as they come together quickly. Rimmed with Mexican Tajin seasoning. Tajin is mainly a mixture of chili peppers, lime and salt, I thinly quarter a lime to create that mini wedge garnish. It's such a great contrast of flavors.
How to make Mini Watermelon Lime Tajin Mocktails
The first thing I did was to partially freeze cubes of watermelon which both help keep your drinks cold and give them a bit more body.
Tajin seasoning is literally available anywhere you buy spices. In my grocery store, they are actually located in the produce section near the limes. If you can't find it, just ask. It's a very popular item.
If you simply cannot find it, not to worry, Amazon.com always has it 🙂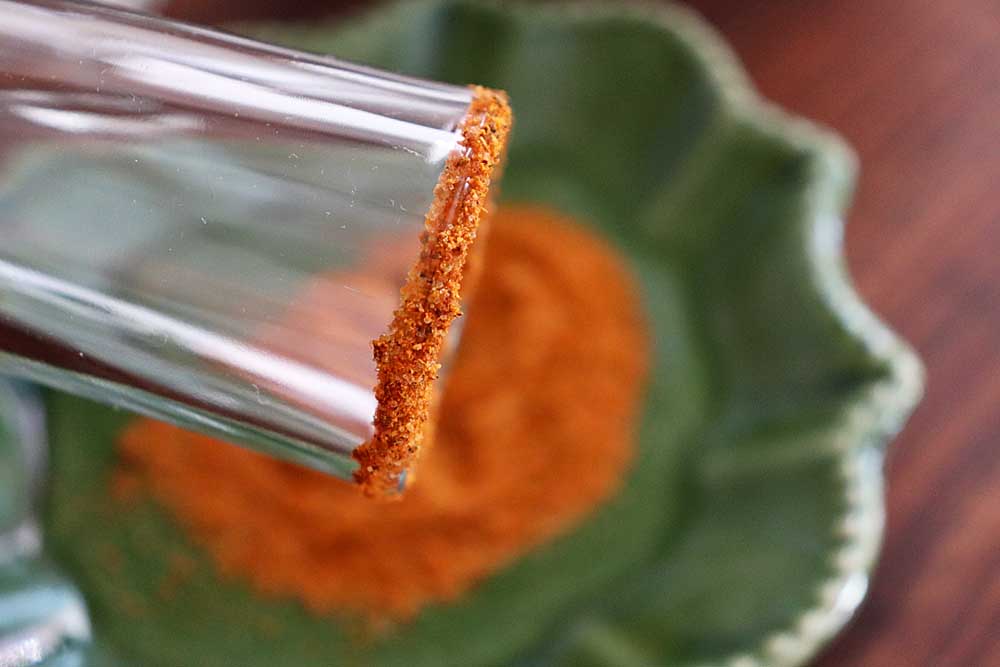 These little glasses are made by Libbey and are called Mini Parfait Glasses. The set of 16 comes with spoons. You can find it on Amazon, eBay, etc. They are the perfect size for something like this little mocktail.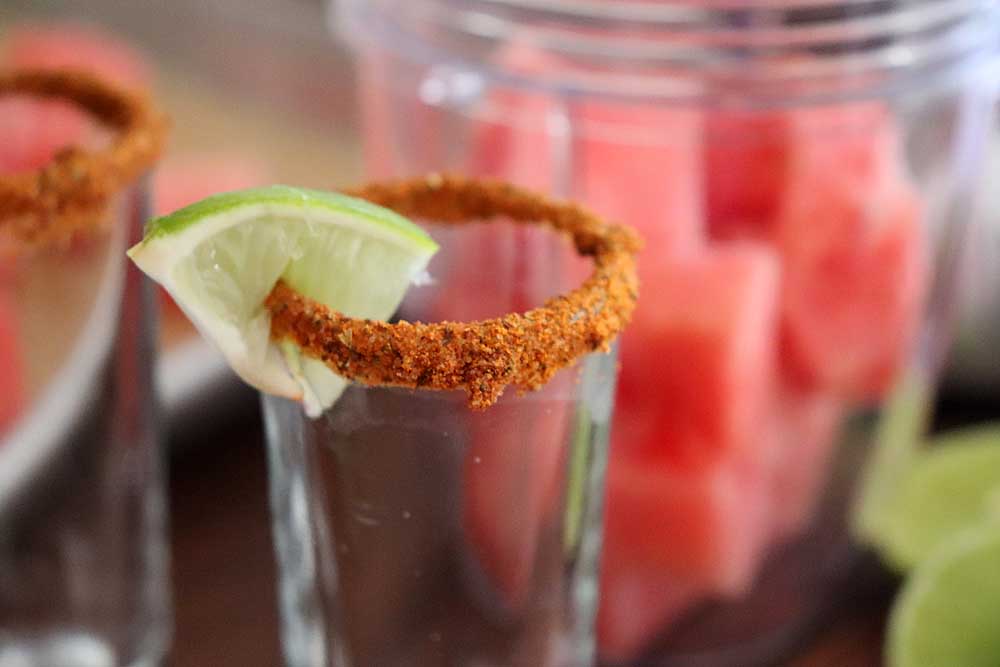 I'm using my Magic Bullet, but you can use a blender to puree the frozen watermelon cubes along with some water, lime juice and a bit of sugar (depending on how sweet your watermelon is).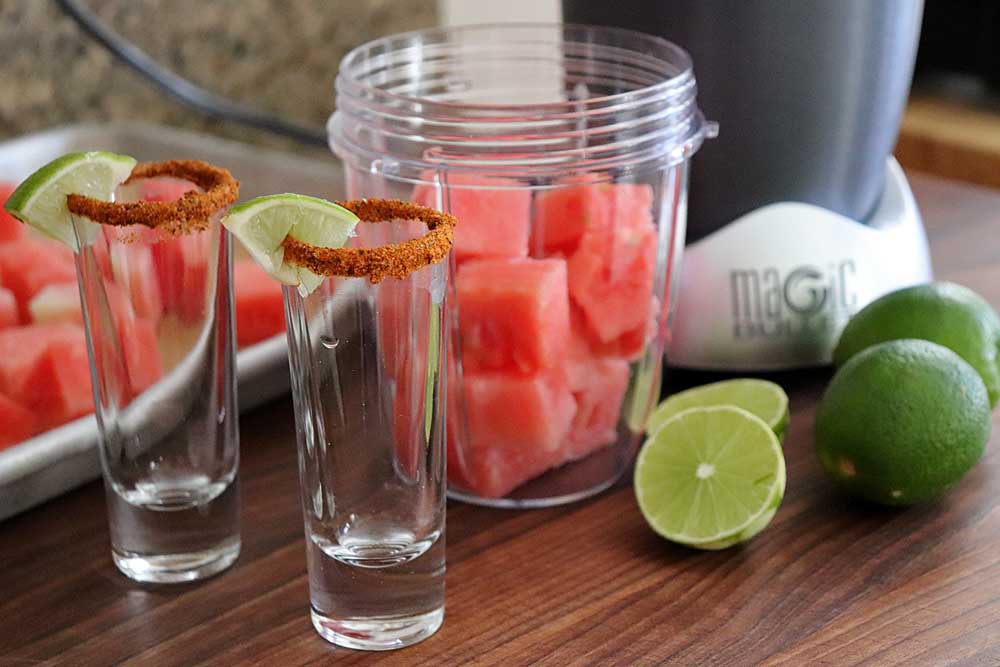 Since these 2.5 ounce glasses are so tiny and make pouring difficult, I used a small funnel so as not to ruin that Tajin rim and lime garnish. Worked like a charm!
You'll want to serve these immediately while they are semi-frozen as they will melt and being to separate as they sit. I hope you enjoy.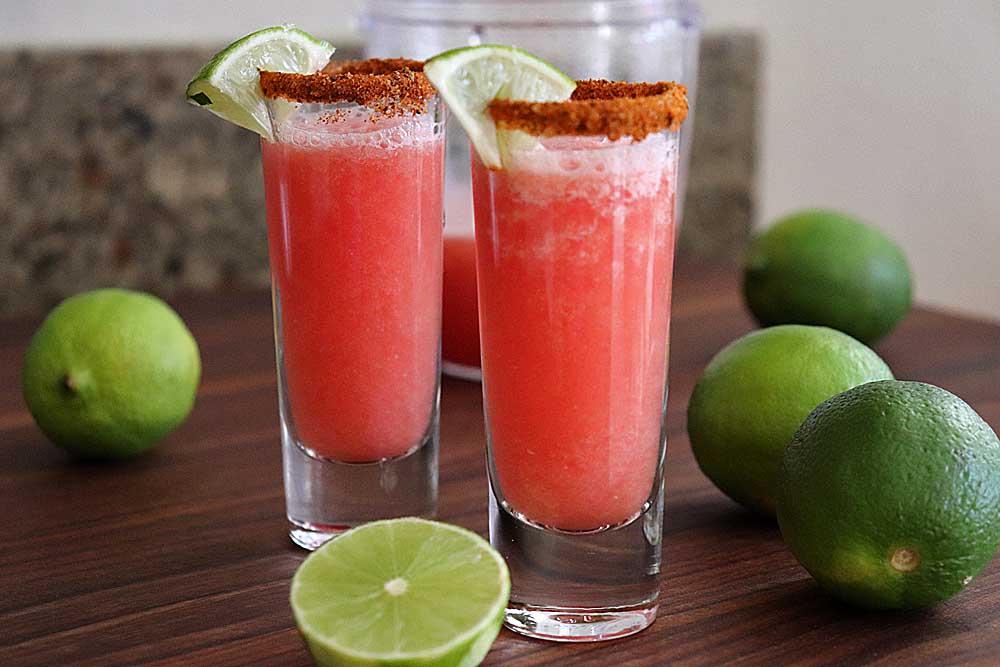 Did you make my recipe for Mini Watermelon Lime Tajin Mocktails? Leave me a comment below and let me know what you thought!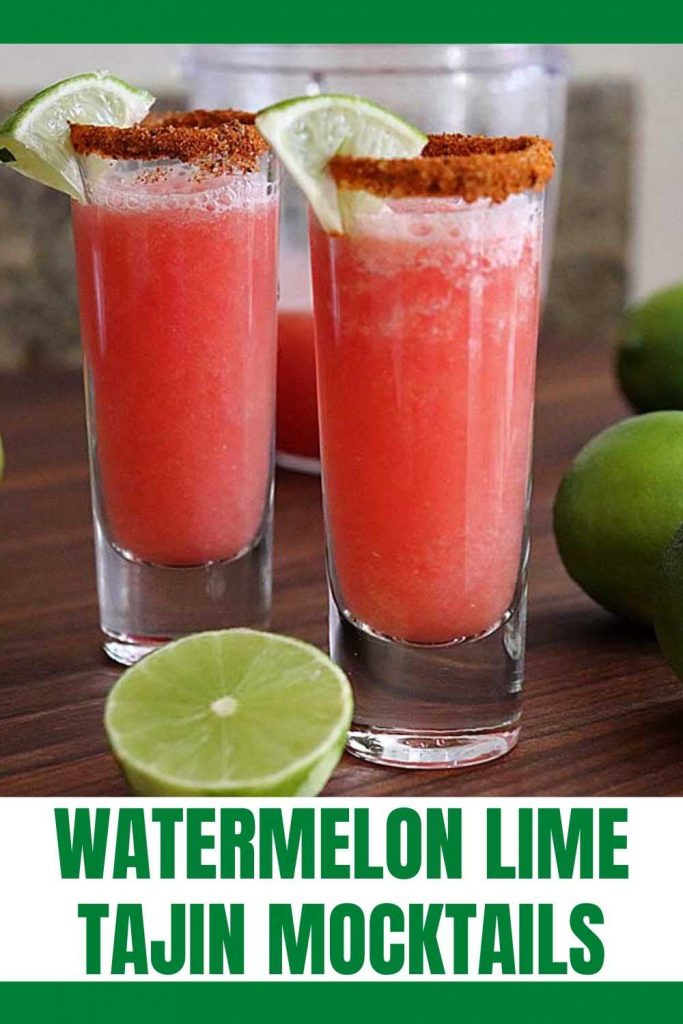 t
Preparation Time:
Freezing Time:
Equipment Required:
Sharp Knife
Lined Sheet Pan
Blender
Ingredients:
1 cup seedless Watermelon, diced and semi-frozen
1/2 c Water
Juice from one Lime (or to taste), plus more for rimming the glasses
Pinch of sugar or honey (if needed)
Small Lime Wedge (for garnish)
Tajin Seasoning (for rimming the glass)
Method:
Cut the watermelon into slices or "steaks" and then into cubes. Partially freeze on a parchment lined baking sheet.
Using lime juice to adhere, rim the glass with Tajin seasoning. I find that placing the seasoning powder on a flat plate gives the most even coverage. Set aside.
Add the watermelon, about half as much water, a pinch of sugar (or drizzle of honey) and lime juice (to taste) to the blender. Puree until completely smooth.
Add to your mini glasses and garnish with a small wedge of lime.
Serve immediately.