This Watermelon with Cream Cheese and Pesto is an appetizer that will stun your guests. A scoop of watermelon is hollowed out and filled with cream cheese and set on a bed of basil pesto. Finally, drizzled with sweet balsamic glaze. It's a showstopper for sure! Let me show you how I made it.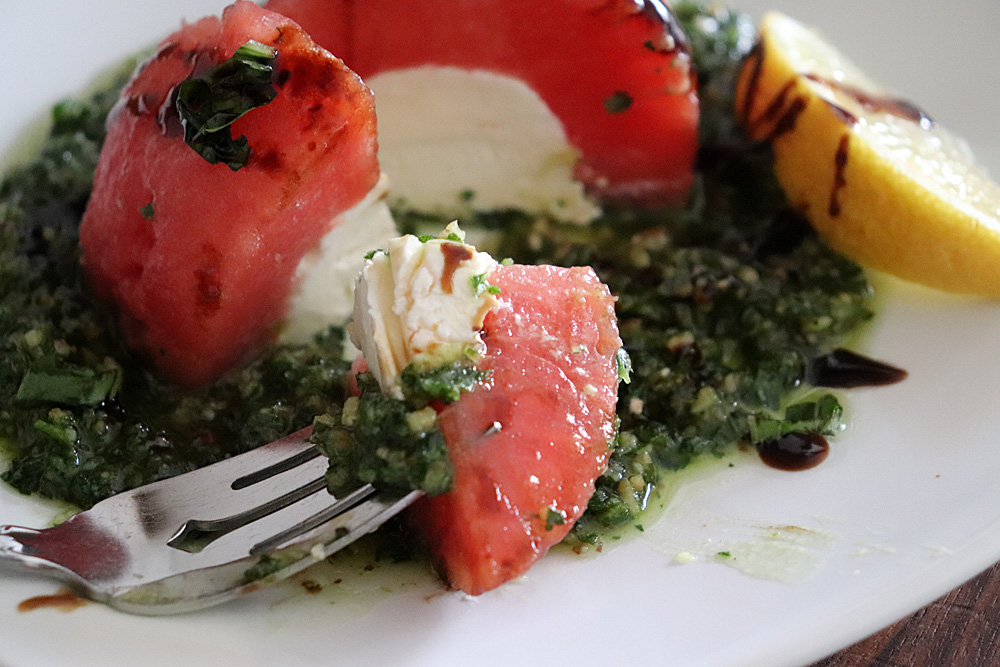 Ingredients needed for my Watermelon with Cream Cheese and Pesto
Seedless watermelon
Cream Cheese (or you can opt for feta)
Balsamic Glaze
Salt
Pepper
Oil
Fresh Basil Leaves
Parmesan
Walnuts or Pine nuts
Squeeze of fresh Lemon Juice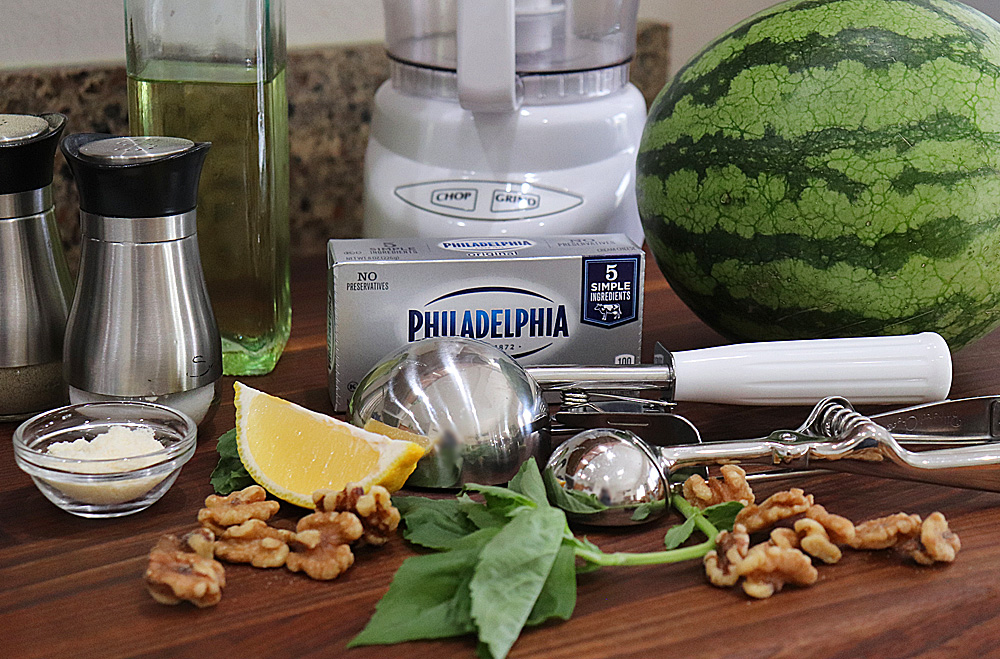 How to cut the watermelon
I am using a large stainless scoop to get that round. They are super inexpensive and easily found on Amazon. Usually called a potato disher or scoop labeled as a size 6. It's about 5 1/2 ounces in capacity and the perfect size for this appetizer.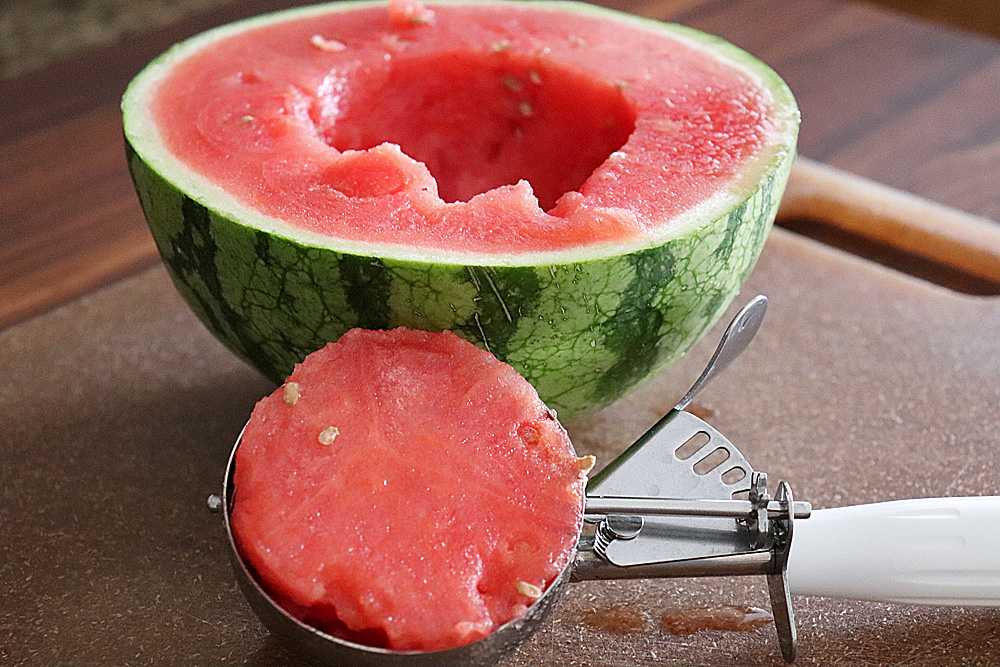 Before you remove it from your bigger scoop, use that to help you hold it while you use a smaller scoop to hollow out the center. A melon baller works great here too!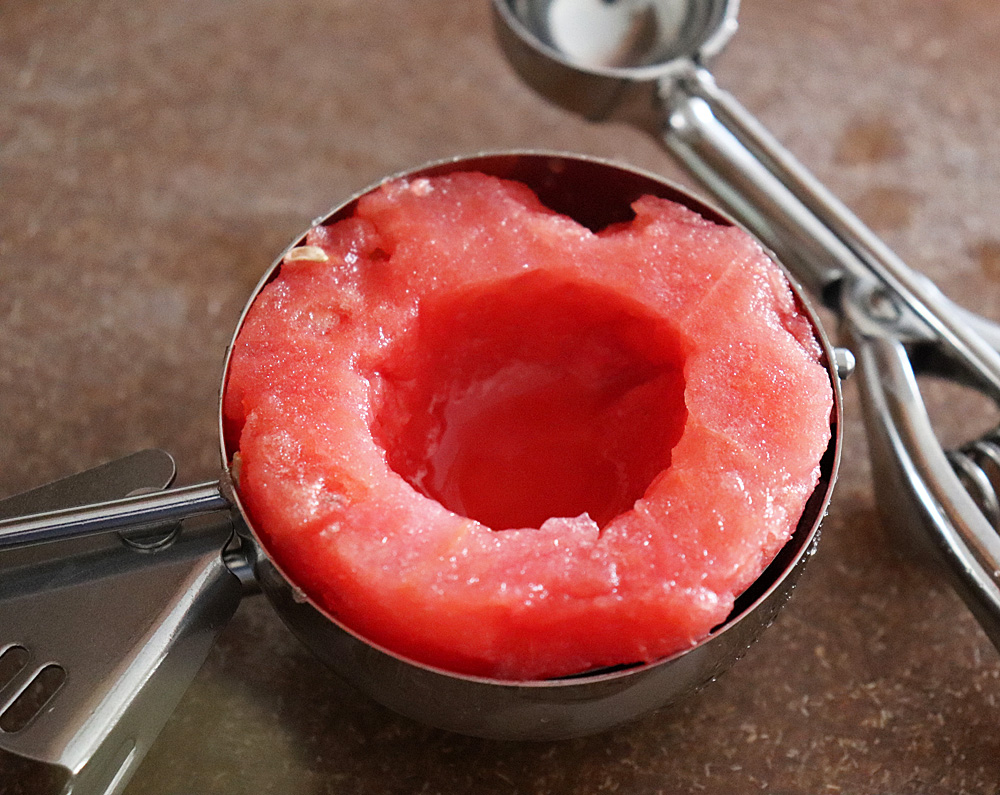 CHEF'S NOTE: Be sure to turn the newly hollowed out scoop onto paper towels to drain for at least 5 minutes. There's a lot of excess liquid in there and we don't want it to take away from our beautiful appetizer.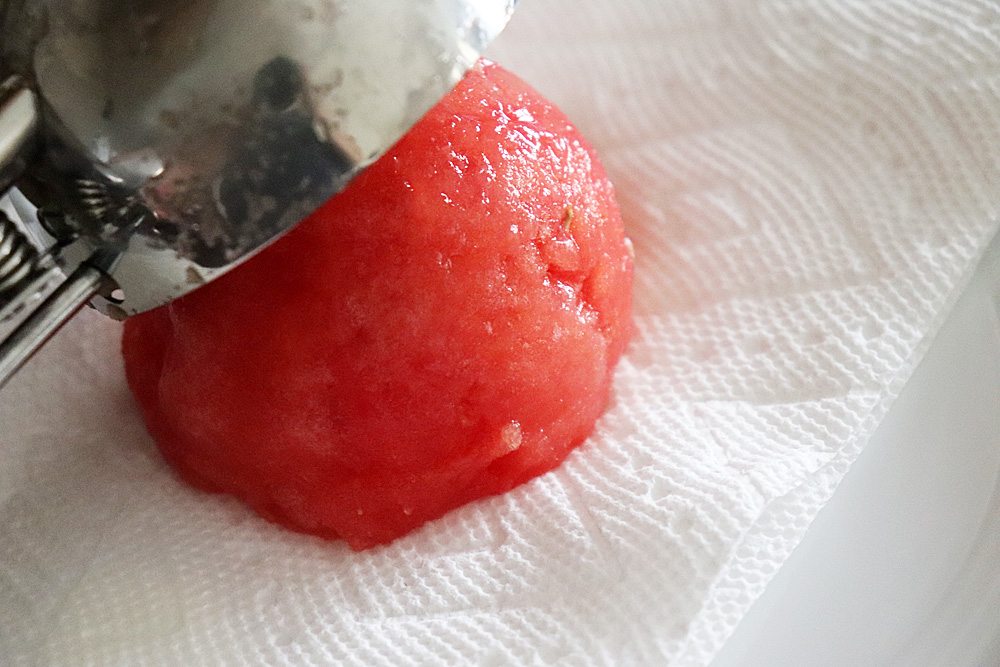 Wash that smaller scoop and use it to create the perfect sized ball of either cream cheese or feta cheese to fit into the hollowed out center.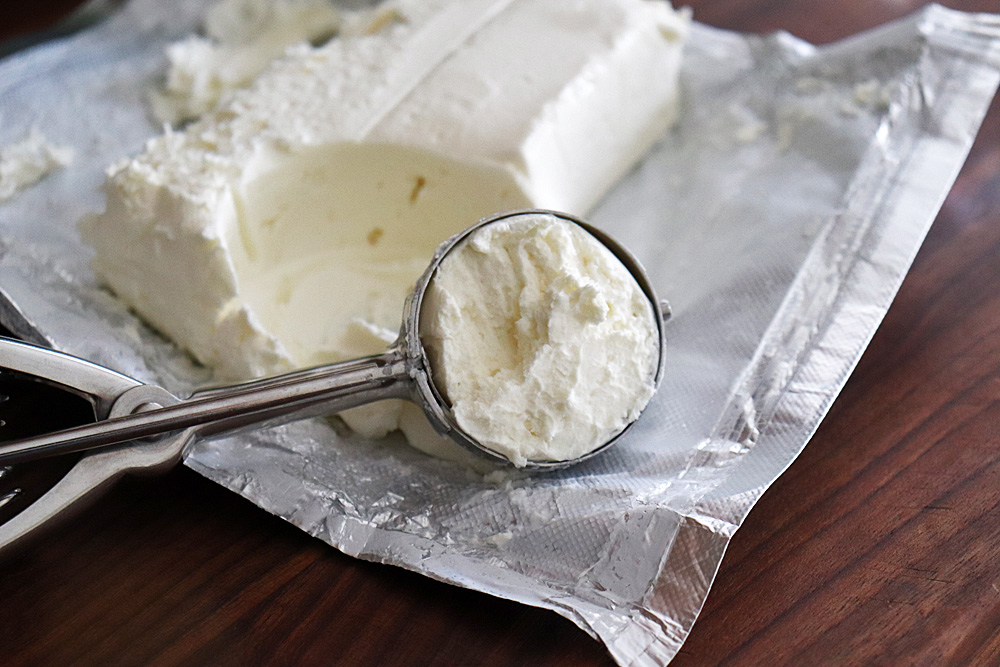 Now to make the pesto, you'll need:
Basil leaves
Salt
Pepper
Walnuts or Pine Nuts
Parmesan
Oil
Make it as smooth or chunky as you want. I omitted garlic but you could add it if you'd like.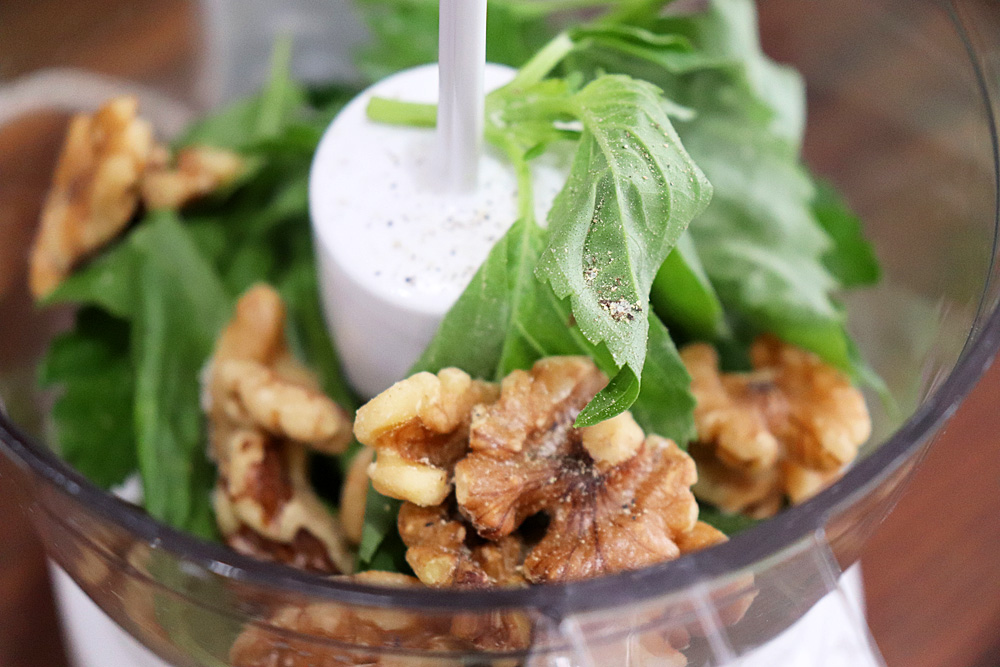 Spread the pesto on to the serving plate and then place the stuffed watermelon ball on top of it. Drizzle with balsamic glaze and garnish with a lemon wedge.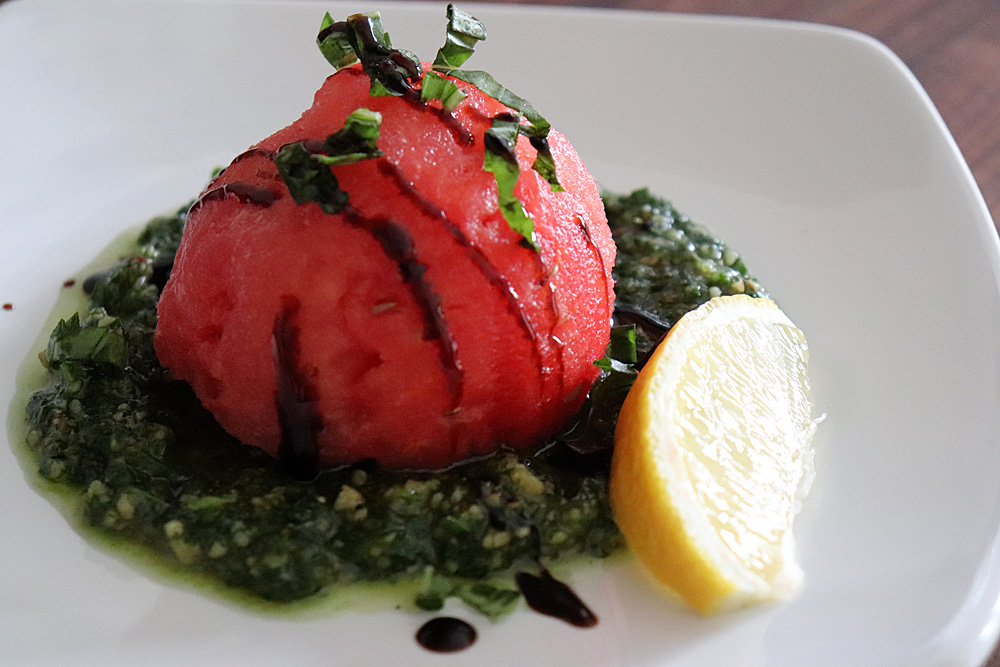 The real surprise is when your guests cut into the appetizers. It's sweet and savory, rich from that glaze. A little squeeze of that lemon adds brightness. Just a mouthful of flavors.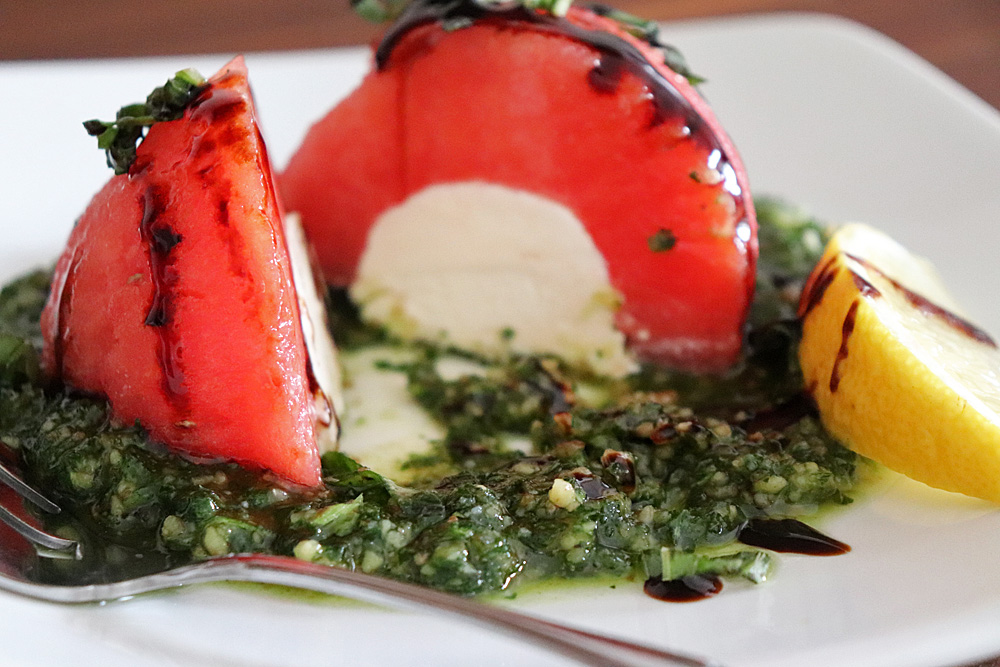 Did you make my Watermelon with Cream Cheese and Pesto? Leave a comment below and let me know what you thought. Doesn't it look yummy?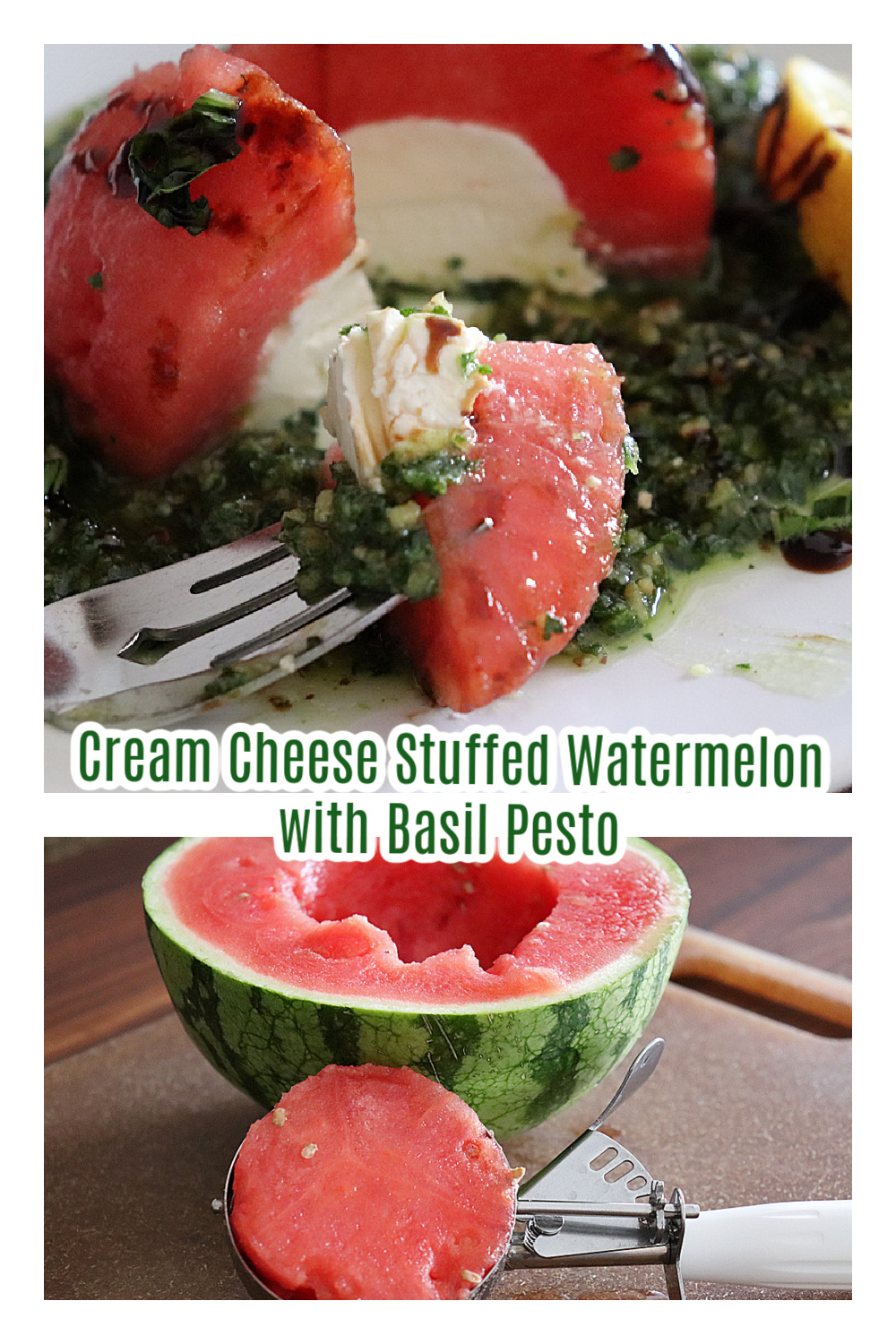 Preparation Time:
Equipment Required:
Sharp Knife
Large Disher/Scoop
Smaller Scoop
Ingredients:
1 personal sized seedless watermelon
Cream Cheese (or Feta Cheese)
Balsamic Glaze
FOR THE PESTO:
2 c Basil Leaves
1/4 c Walnuts (or Pine Nuts)
1/8 tsp Salt
pinch Pepper
2-3 Tbsp Oil
2 Tbsp Parmesan
Method:
Using a large scoop, create a round from the watermelon and using a smaller scoop, hollow out the center.
Place on paper towels to drain.
Using the same smaller scoop, create a round of cream cheese (or feta) that will fit perfectly into the hollowed out center.
Make the basil pesto and spread onto the serving plate.
Place the stuffed watermelon onto the pesto and drizzle with balsamic glaze.
Garnish with a chiffonade of basil and a lemon wedge.
Serve immediately.