Two ingredients make the best Bacon Wrapped Watermelon! I love adding a bit of freshly cracked pepper on the bacon before cooking. It adds such a nice contrast. These make a great appetizer and can be served warm or at room temperature. Plan on 3-4 per person. Let me show you how to make them.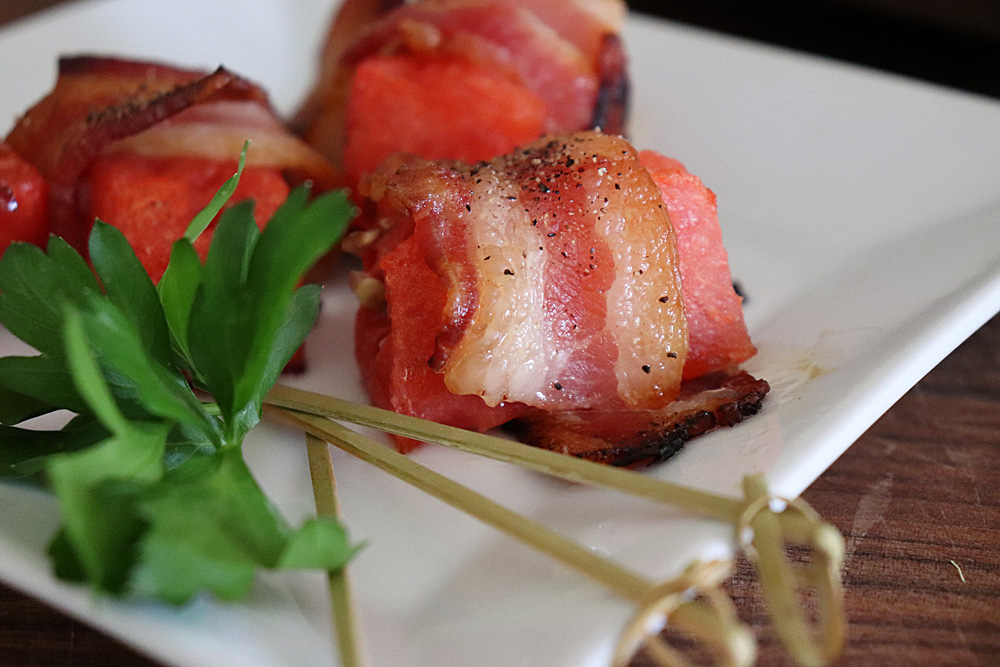 How to make Bacon Wrapped Watermelon
The first thing you will need to do is to cube up the watermelon and I like to make rectangles. I just think it's nice to be able to see the watermelon after it's wrapped with bacon. It's also much easier to wrap a rectangle than a square.
This part is really important. You will need to remove as much excess moisture as you can with paper towels.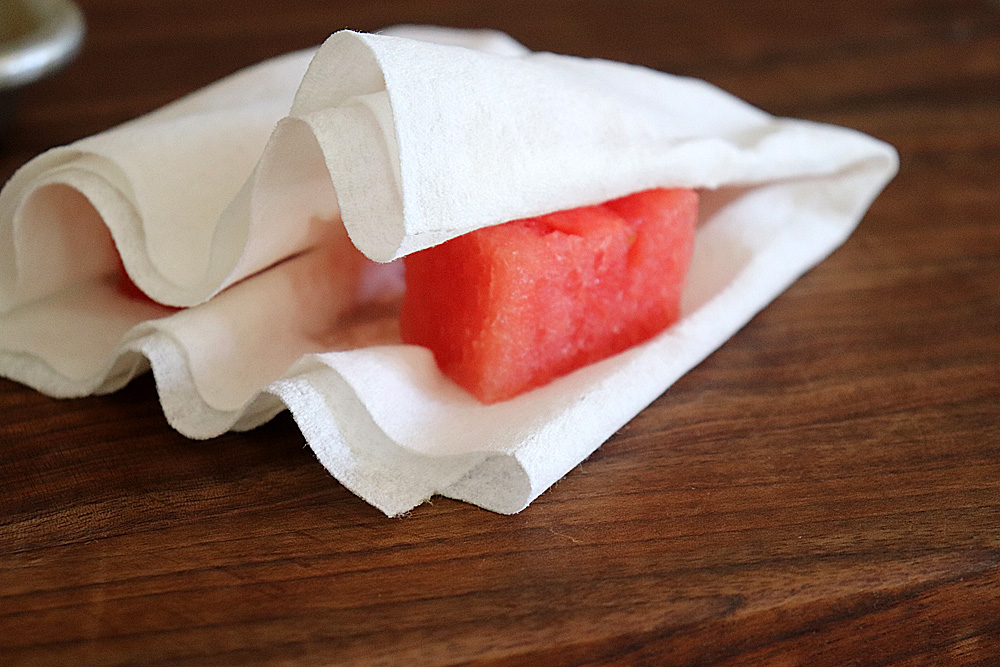 Next, wrap raw bacon slices around the watermelon cubes. From experience I can tell you that one longer slice works exponentially better than smaller slices.
I add freshly cracked black pepper on top of the bacon before cooking it. It adds such interest and contrast of flavor.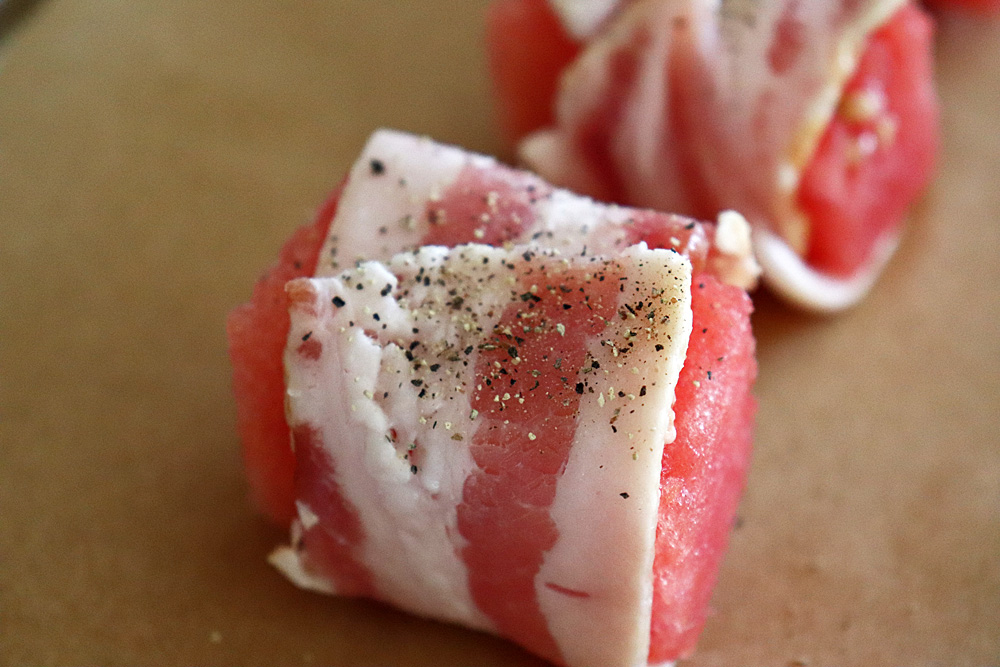 The bacon will crisp and I use these little wooden skewers for serving. I think 3-4 per person is the perfect serving size for an appetizer.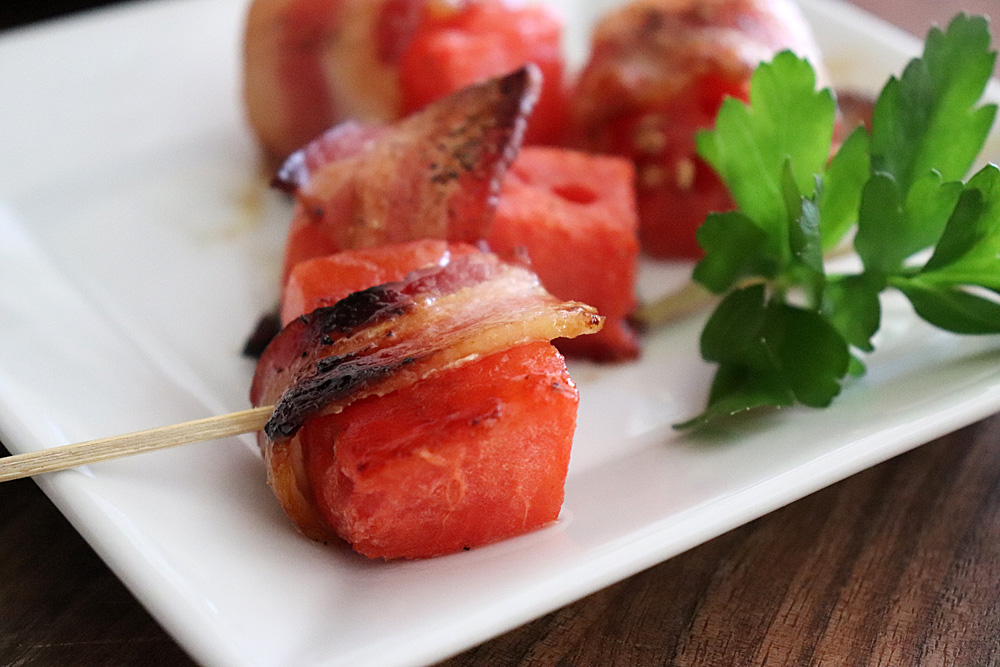 Bite shot! Doesn't that look amazing? They taste even better.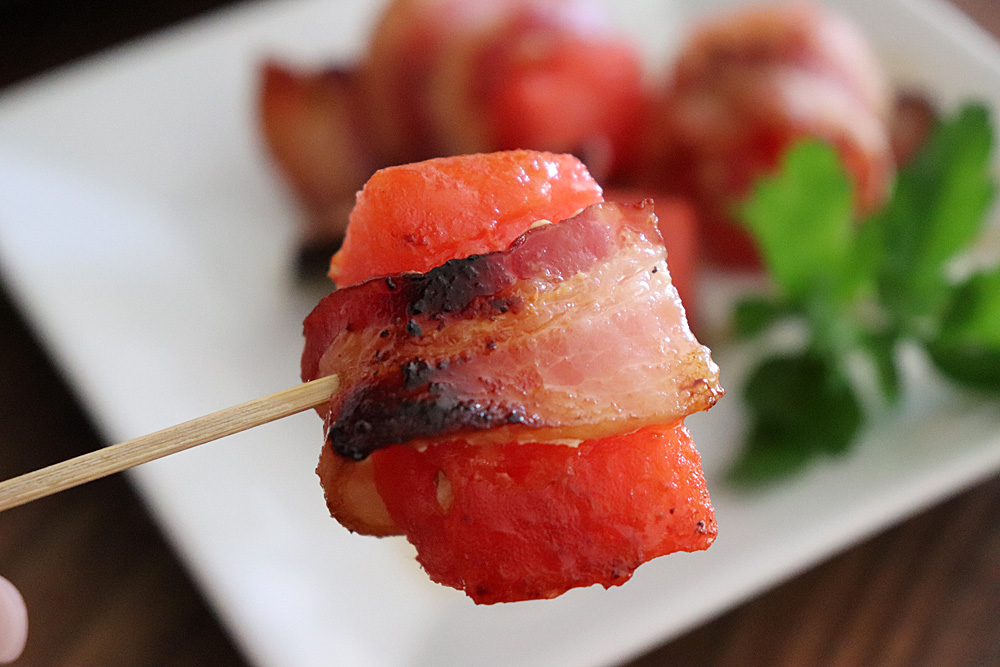 Did you make my Bacon Wrapped Watermelon? Leave a comment below and let me know what you thought.
Preparation Time:
Equipment Required:
Ingredients:
1 personal sized seedless watermelon
Raw Bacon Slices
Freshly Cracked Black Pepper
Method:
Slice the watermelon into 1/2″ slices and into rectangles.
Wrap bacon slices around the rectangles. Do not add skewers until after cooking.
Season with freshly cracked black pepper.
Bake at 400 degree until the bacon is fully cooked through and crisp, about 10-12 minutes.
Insert skewers to serve.