October 22nd, 2010 by The Watermelon Guy
A few years ago, something called the Cow Parade made a stop in my area. For those who don't know, the Cow Parade is a traveling public art exhibit that asks local artists to paint a hundred or more life-sized fiberglass cows, which are then displayed throughout the region, both indoors and out. The Cow Parade has appeared in cities all over the world and dozens of major U.S. cities, including Chicago, Houston and Atlanta.
It's really fun to see the different designs that are painted on the cows, but one thing I've noticed is that there have been several watermelon-themed cows created over the years.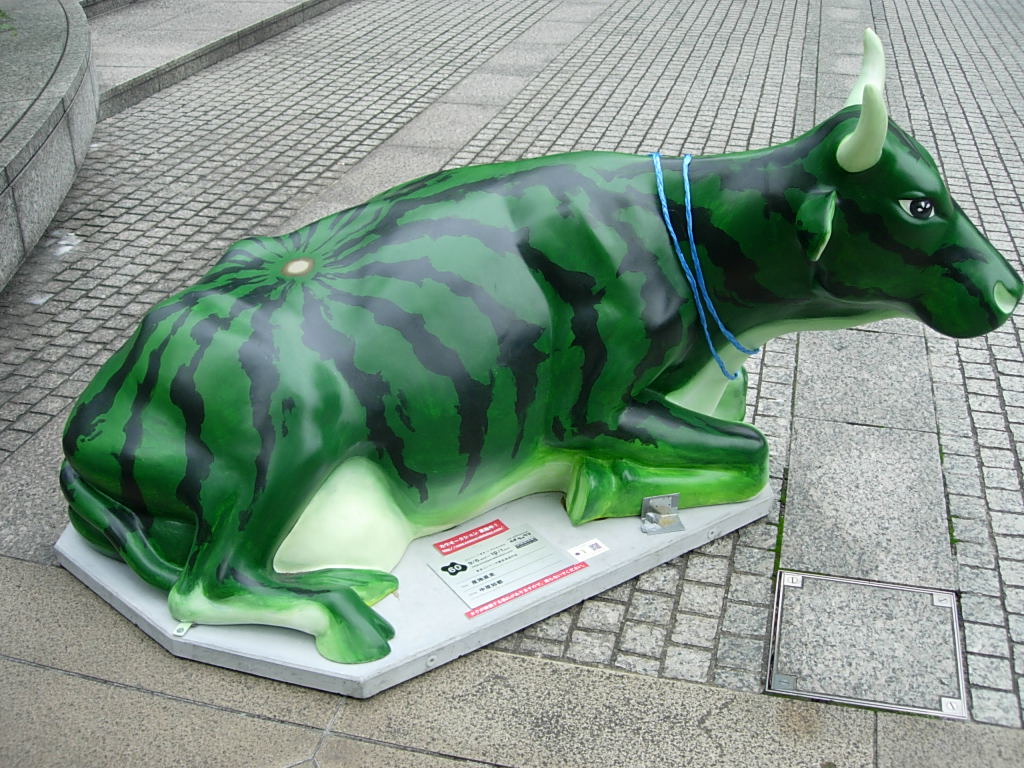 Cow Parade – Tokyo, Japan (2006) – "Suica" (watermelon)
This is the only watermelon cow I could find of the "lying down" variety, but I like this one because of the incredible attention to detail, including the realistic stripes and stem spot on top.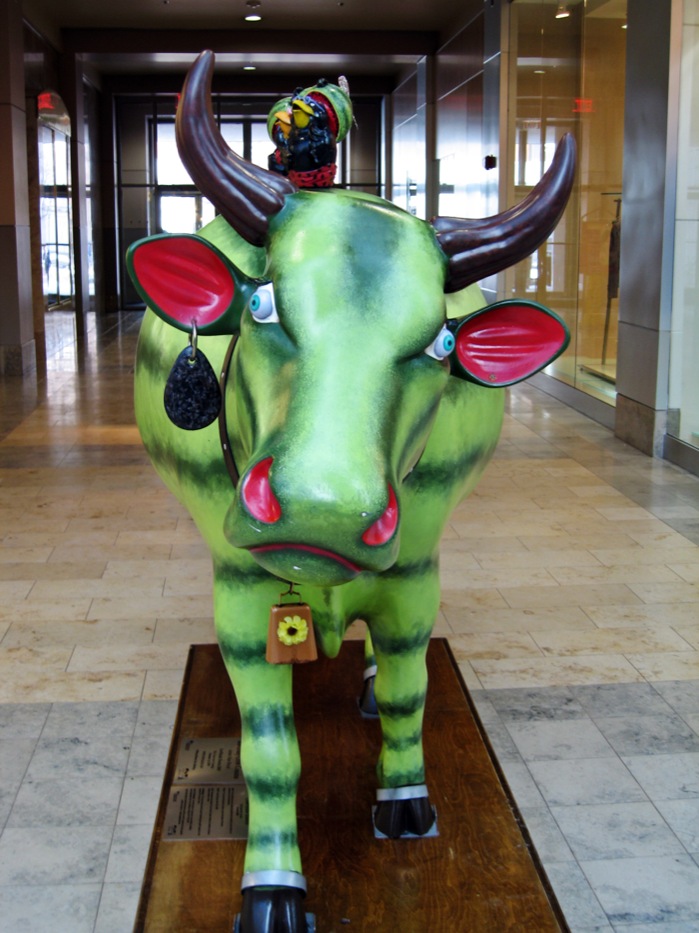 Cow Parade – Atlanta (2003) – "Watermelon Helen and Crazy Crow Cousins"
This design includes a cowbell. The "Crazy Crow Cousins" can be seen perched on Watermelon Helen's back.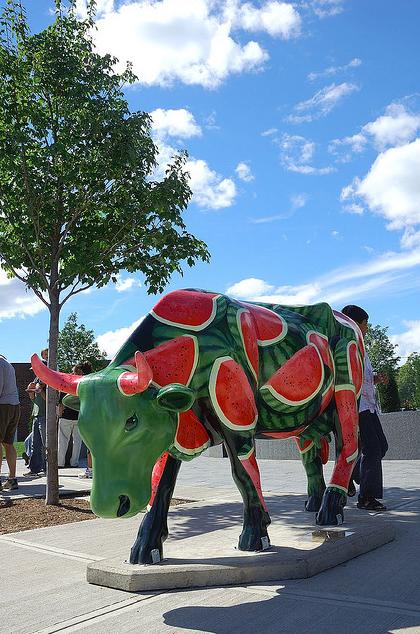 Cow Parade – West Hartford, CT (2007) – "MelonCOWly"
I don't know much about this cow, except that it's one of the better watermelon-themed cows I've seen.
Tags:
art
,
cow parade
,
Watermelon
Posted in
General
|
2 Comments »