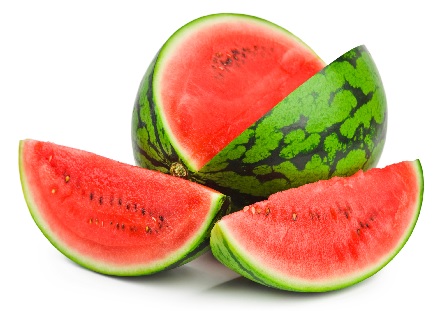 Another spring and summer is upon us, which means it's watermelon festival season. As I do every year, I've taken the liberty of assembling a short list of some of the more notable, watermelon-related festivals below.
Check out the "Festivals" page of the National Watermelon Promotion Board website for a much longer listing of watermelon festivals and watermelon days (nearly 40 events in all!). If you're headed to a watermelon festival this year, send a few photos my way (watermelonexperts@gmail.com) and I'll post them here on What About Watermelon!
Truth be told, I've never actually been to a watermelon festival. It's a shame, right? I mean, here I am, The Watermelon Guy, and I've never been to a festival devoted to watermelon. I blame it on geography. As you can see from the list below, most watermelon festivals take place in the south and, well, I'm not lucky enough to live in the South. I'll get to one someday, though.
HAMPTON COUNTY WATERMELON FESTIVAL (June 14-22)
LOCATION: Hampton, South Carolina
HIGHLIGHTS: Melon Miss & Master Pageant, watermelon-eating contest, watermelon-growing contest, parade
LULING WATERMELON THUMP (June 26-29)
LOCATION: Luling, Texas
HIGHLIGHTS: Watermelon contest, coronation of watermelon queen, watermelon-eating contest, champion watermelon auction, world championship watermelon seed-spitting contest
PANHANDLE WATERMELON FESTIVAL (June 28-29)
LOCATION: Chipley, Florida
HIGHLIGHTS: Watermelon beauty pageant, biggest watermelon contest and auction, watermelon seed-spitting contest, live music
PAGELAND WATERMELON FESTIVAL (July 18-19)
LOCATION: Pageland, South Carolina
HIGHLIGHTS: Watermelon seed-spitting contest, watermelon-eating contest.
MISSISSIPPI WATERMELON FESTIVAL (July 18-19)
LOCATION: Mize, Mississippi
HIGHLIGHTS: Watermelon seed-spitting contest, watermelon-eating contest, greased watermelon race
LOUISIANA WATERMELON FESTIVAL (July 25-26)
LOCATION: Farmerville, Louisiana
HIGHLIGHTS: Watermelon seed-spitting contest, largest watermelon contest, watermelon decorating, watermelon hunt, watermelon auction, watermelon quality and tasting competition, arm wrestling contest
HOPE WATERMELON FESTIVAL (August 7-9)
LOCATION: Hope, Arkansas
HIGHLIGHTS: Watermelon Olympics (with a watermelon toss, among other events), a seed-spitting contest, "Watermelon Idol" talent show, watermelon-eating contest