For this month's final prize, I had some different ideas bouncing around about what it should be. Then I started to think about July coming to a close and how half of the year is basically gone. The close of July usually marks the end of my favorite month, as July is National Watermelon Month. I don't get too discouraged, though, as the next month is just as fun and just as watermelon-filled.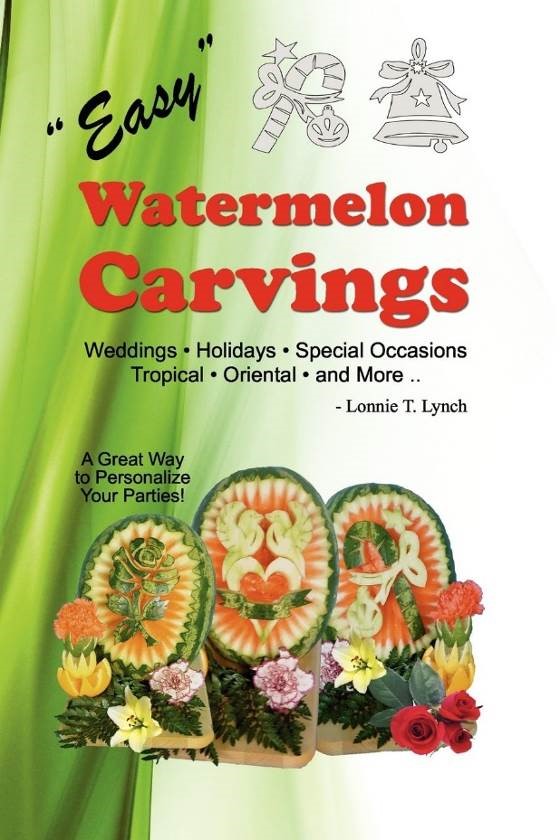 Speaking of things coming to an end, the 2015 Watermelon Carving Contest will come to a close on August 3, which means this weekend is the last one for creating and submitting those carvings. To enter yours, visit the official carving contest page. (Don't forget, you get extra judging credit for up to five additional carvings, so feel free to enter more than once!)
Because I'm officially in a watermelon-carving mood, one lucky commenter on this post will win Chef Lonnie Lynch's "Easy Watermelon Carvings" book ($7)! With this easy-to-follow instruction guide to carving watermelon, you'll be well on your way to creating your own masterpiece. And, who knows, you could be the 2016 watermelon carving champion! Leave a comment below and I'll choose one as the winner!
UP NEXT: New Year's Resolution update (making watermelon pizza)
Remember: All comments left on the blog this month are entered to win our THREE weekly National Watermelon Month July prizes, so comment as often as you'd like! 
————
Don't forget to enter our 2015 Watermelon Carving Contest! We still need plenty of entries in the "Beginner" category, so all you new carvers should definitely enter for a chance to win. The deadline for entries is 11:59 PM on August 3. There are $4,000 in prizes and the first 25 entrants will receive a Dexas watermelon cutting board. Check out the official contest web page for categories, judging criteria and how to enter!