It's coming down to the wire as the competition for the 2015 Watermelon Carving Championship continues. Today marks the beginning of the People's Choice voting period. In two short weeks, we will announce all of the carving contest winners.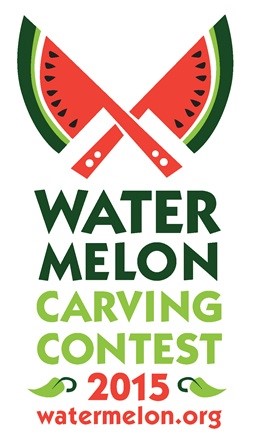 Compared to last year's contest, this year's contestants are definitely bringing their A-game. I'm glad to see that our fans have such talent and skill when it comes to watermelon carving. I guess you could say they really know how to use their 'melons' (I'm a better watermelon carver than comedian, I know).
The folks at the National Watermelon Promotion Board have chosen the winners in each category, and now it's up to YOU to vote for which carvings will win the $250 People's Choice award for the Beginner and Experienced entries. (If you'd like, check out the official contest judging criteria here.)
To cast your vote, stop by the 2015 Watermelon Carving Contest voting page to check out the People's Choice award contenders, and cast your vote before August 31. We'll announce the People's Choice winners, the Judge's Choice winner AND the category winners on September 8. Good luck to all of the competitors, and may the best carving win!
UP NEXT: Growing the world's largest watermelon, part two
DON'T FORGET TO CAST YOUR VOTE FOR THE "PEOPLE'S CHOICE" WINNER ON THE OFFICIAL 2015 WATERMELON CARVING CONTEST PAGE!