The second best thing I like doing with watermelon — other than eating it — is drinking it. What I love most about watermelon beverages is that you don't waste much of the melon to make it. You can also use a less-than-perfect or overripe watermelon without sacrificing the flavor.
Watermelon goes a long way, too. One average-sized watermelon can serve up to three dozen people. Or, if you're like me, it serves one person!
GREEN TEA PUNCH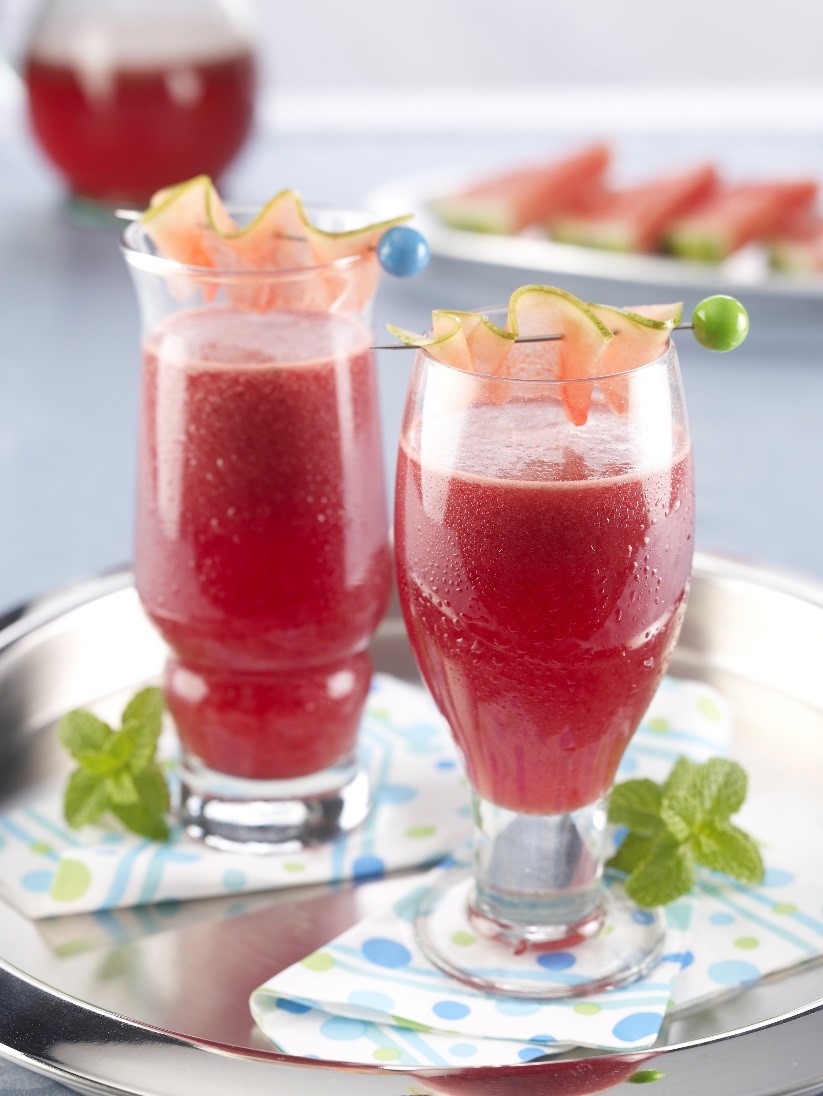 INGREDIENTS
8 cups watermelon puree (medium seedless watermelon)
8 cups unsweetened green tea, chilled
4 cups purple grape juice
1 cup cherry juice (optional)
2 liters of ginger ale
2 bottles of Chardonnay (optional)
INSTRUCTIONS
Blend ingredients in a large beverage container and chill. Serve over ice.
DON'T FORGET TO CAST YOUR VOTE FOR THE "PEOPLE'S CHOICE" WINNER ON THE OFFICIAL 2015 WATERMELON CARVING CONTEST PAGE!
UP NEXT: 2015 Carving Contest Winners