This Sparkling Watermelon Lemonade Recipe adds a little twist to your traditional lemonade and it was delicious! I added watermelon juice and sparkling watermelon flavored water to this drink. It was so incredibly refreshing. The sparkling water does not contain any sweetener, so be sure you are using a ripe watermelon. If necessary, add more sugar to taste. Let me show you how I made it.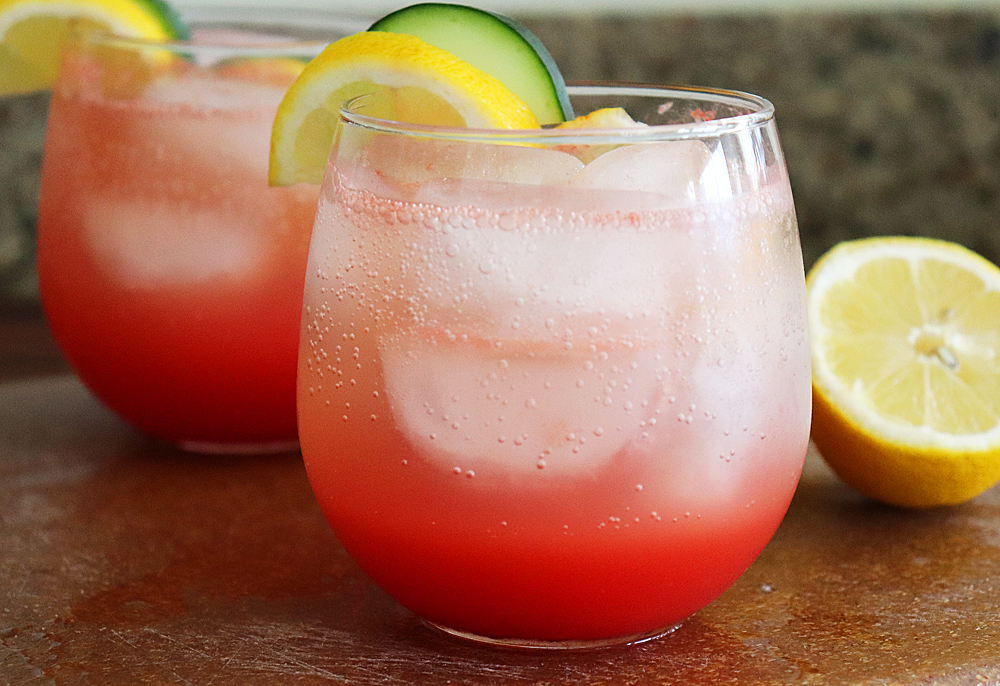 How to make my Sparkling Watermelon Lemonade Recipe
Okay, so the best part of this recipe is that it uses up the leftover watermelon from two other recipes I made. Be sure to check out our Watermelon and Goat Cheese Appetizers and Watermelon and Goat Cheese Salad made with spinach.
Since neither of those recipes helped me use up the watermelon I had purchased, I came up with this refreshing beverage. Use all of the pieces and scraps and place them into a food processor (or blender).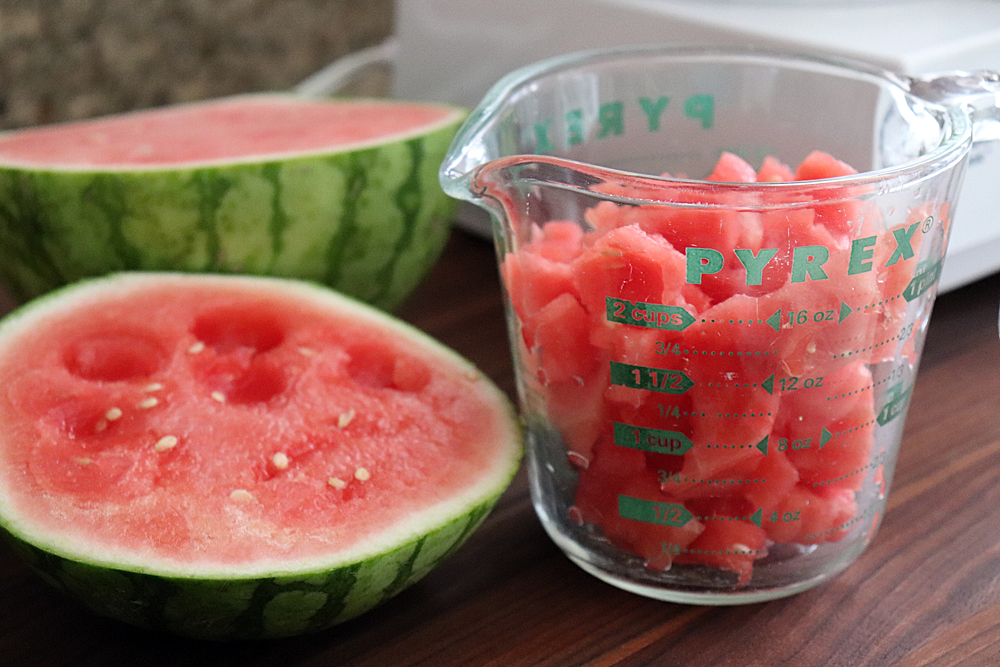 Fresh lemon juice for the lemonade portion of the drink and sugar to taste. This will really depend on the ripeness of your watermelon and you should taste test it to be sure it's sweet enough for you.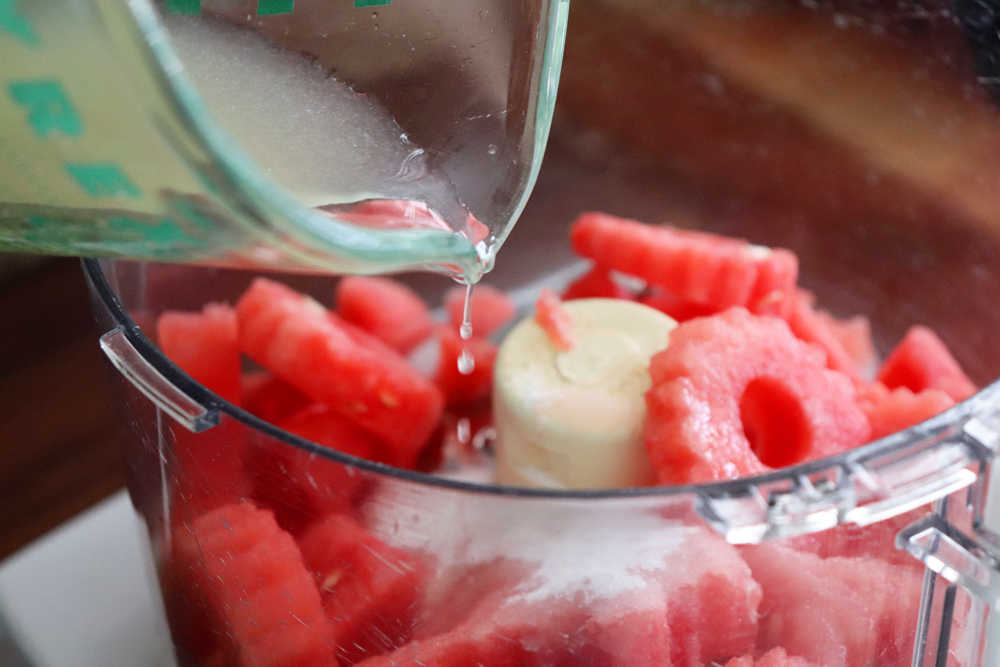 Puree into a juice.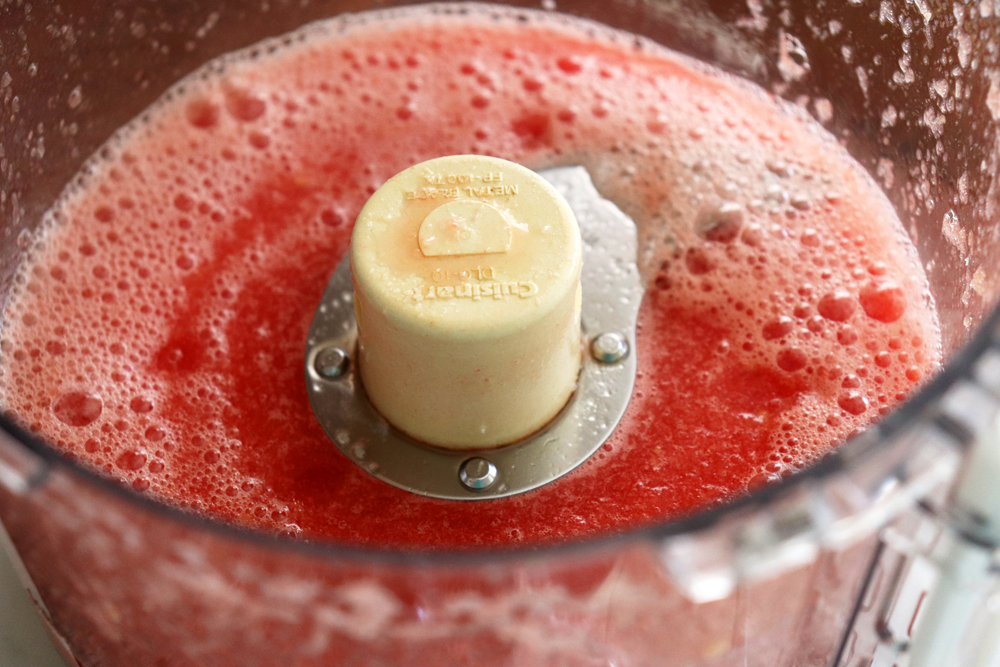 Assembling the Sparkling Watermelon Lemonade Recipe
Now you'll want to add ice to your glasses and prepare some lemon wedges for garnish. I also had some cucumber slices, so I added those as well.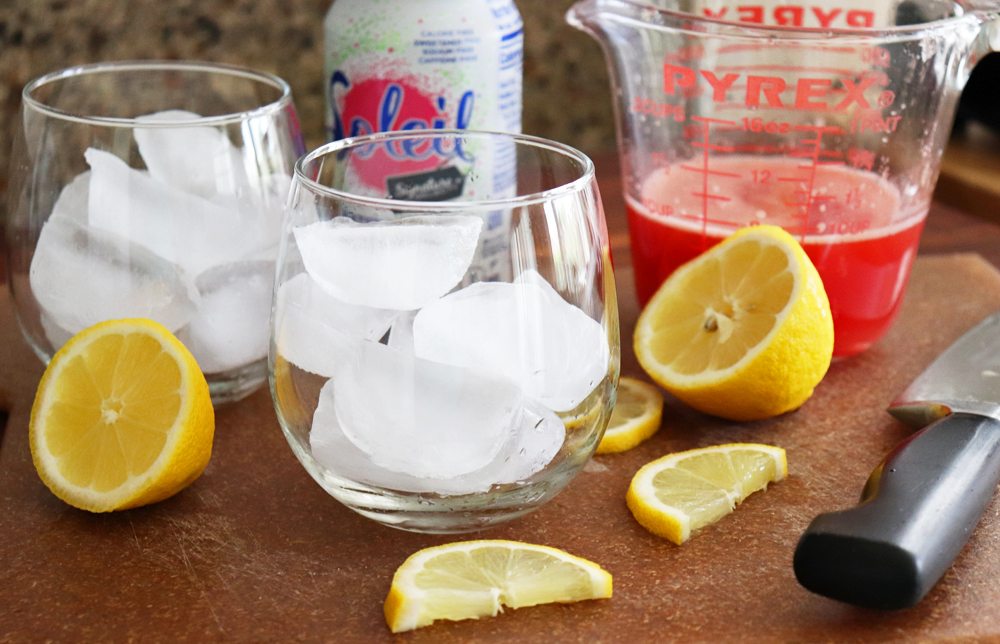 Add the watermelon juice to your glass and top off with the watermelon flavored sparkling water when you are ready to serve your guests. Give it a quick stir to blend.
Garnish the glass with lemon and/or cucumber wedges. You could also use fresh mint which would be lovely!
Did you make my Sparkling Watermelon Lemonade Recipe? Leave me a comment below and let me know what you thought!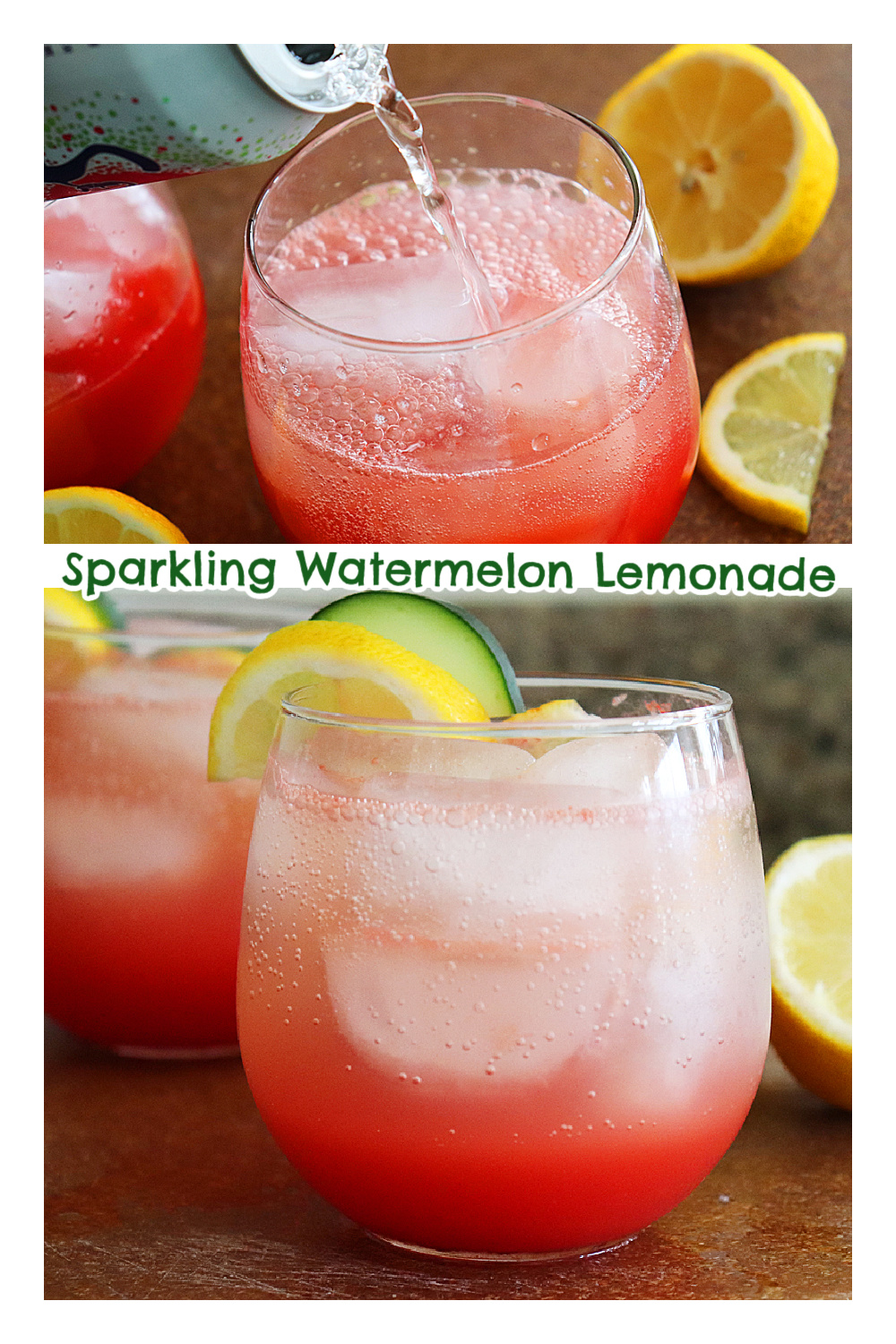 Preparation Time
Approximately 15 minutes.
Equipment/Utensils Required
Blender or Food Processor
Ingredients
2 cups – Watermelon, cubed
1/4 cup Lemon Juice
3 Tbsp Sugar (or more to taste)
1 cup Watermelon Flavored Sparkling Water
Lemon and Cucumber, for garnish
Mint, for garnish (optional)
Method
Cut watermelon into cubes and add to a blender or food processor.
Add fresh lemon juice and sugar, to taste.
Blend well to form a juice.
Add ice to your glass, then watermelon juice and top off with the watermelon flavored sparkling water. Give a quick stir to combine.
Garnish with lemon and cucumber slices.
Add fresh mint, if desired.
Enjoy immediately.