This Easy Watermelon Jam Recipe was admittedly my very first attempt at making my own jam and wow was it a success! If you are also a beginner, this recipe is for you! It is simple and essentially foolproof. Let me show you how to make it.
How to make my Easy Watermelon Jam Recipe
The first thing you'll need to do is peel and chop your seedless watermelon. I cut them into cubes just to make it a bit easier on the food processor. No need to worry about the white seeds as they are edible, but feel free to strain the watermelon juice before proceeding.

TIP! Do not over fill the food processor. When it turns into juice, it will expand and can seep out around the edges of the processor bowl.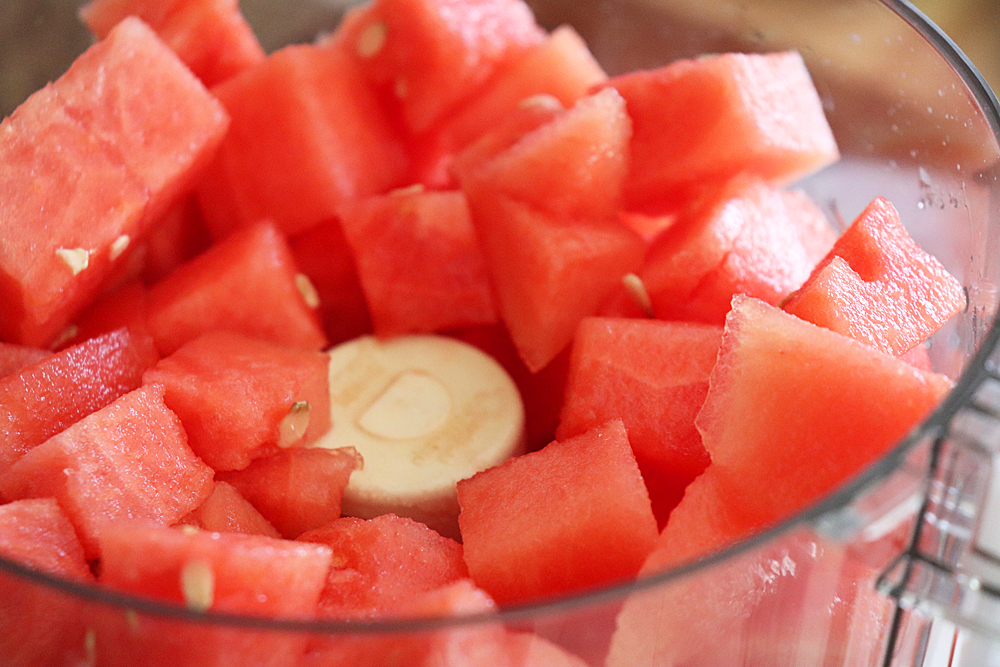 Now that we have our watermelon juice, it's time to proceed.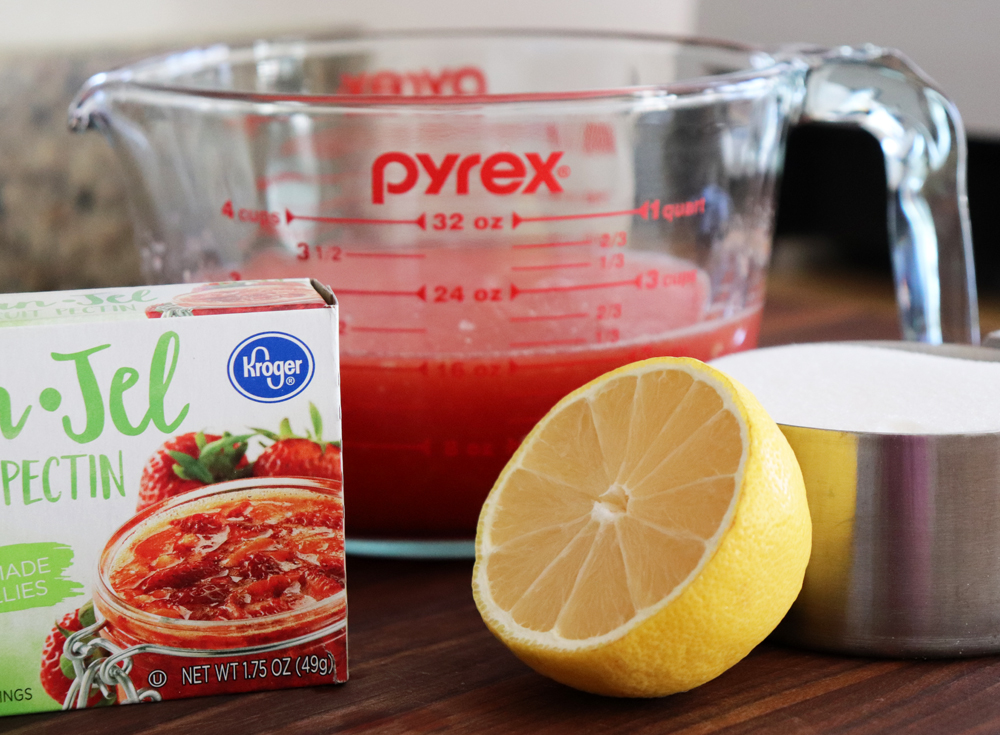 Add the watermelon juice, lemon juice and sugar into a medium sauce pan and bring to a boil then reduce the heat to a simmer.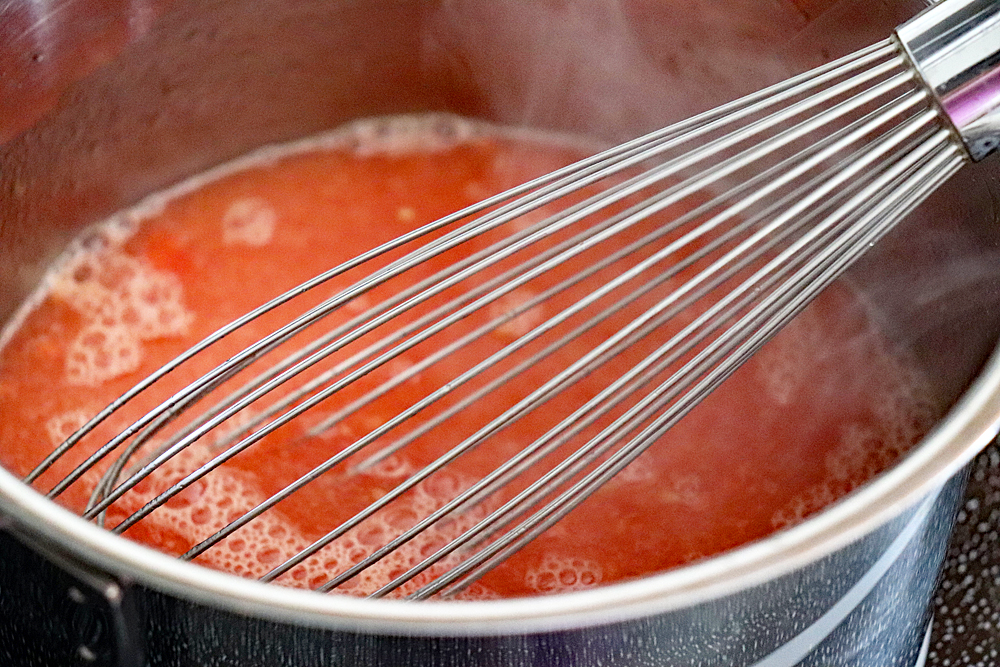 Add the pectin and whisk until it dissolves with no clumps remaining. Bring the watermelon jam back to a boil. Once it comes to a boil, reduce back to a simmer and cook for about 20 minutes, stirring every minute or two.
Now is the time to keep an eye on this mixture. It can and will boil over if you aren't paying attention!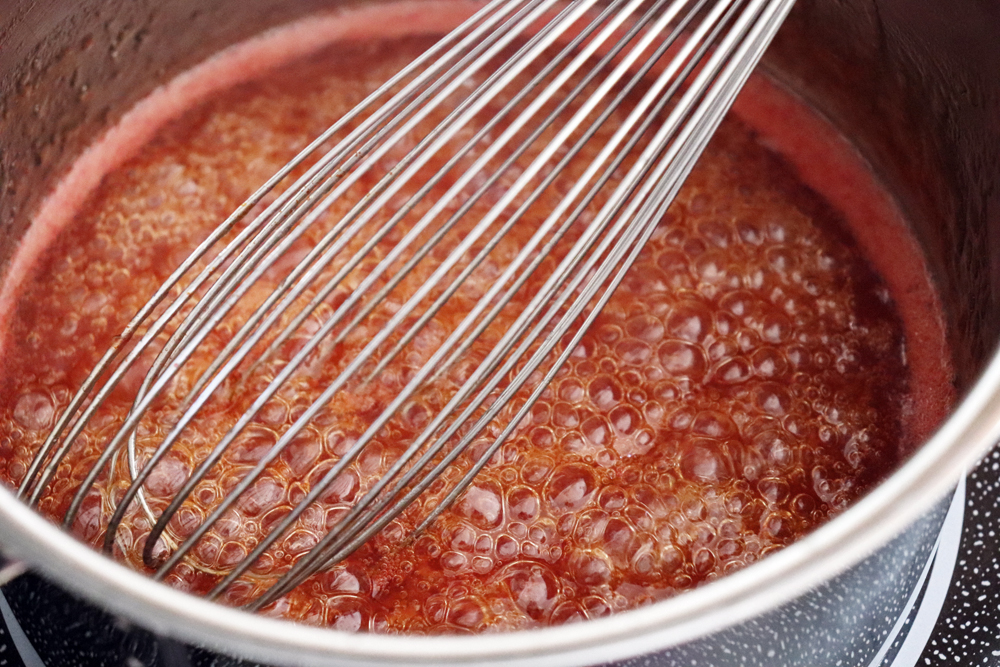 After 20 minutes, allow to cool for one minute and then immediately place into a canning jar. Make sure it's a jar made for this as canning jars are heat safe and this is one hot mixture!
The jam will firm up as it cools. You can can this recipe or simply store it in the refrigerator where it will stay fresh for up to a month!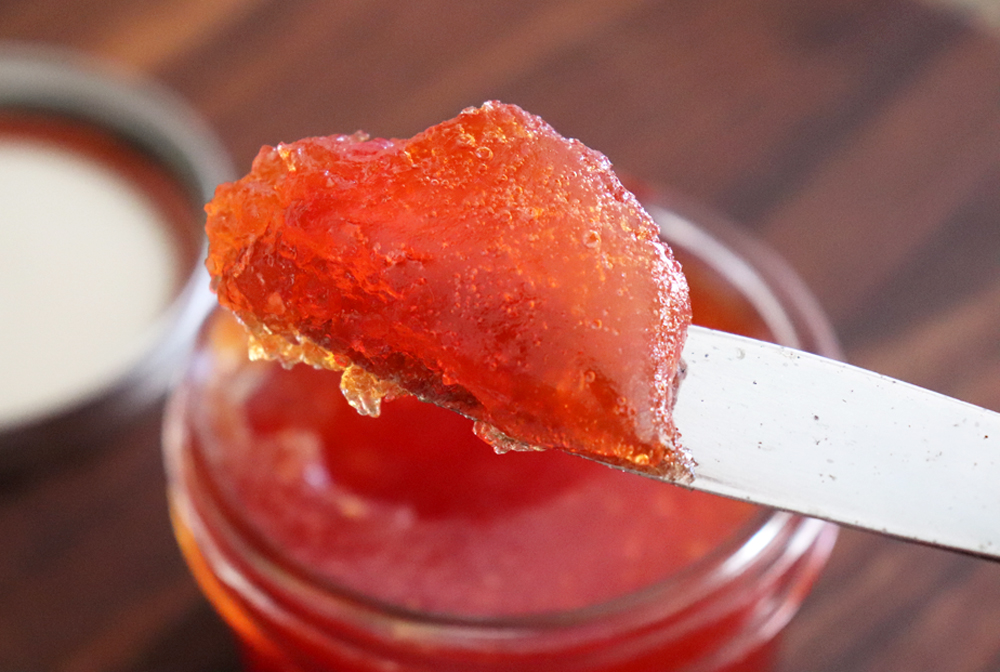 My favorite way to enjoy this watermelon jam is on an English muffin or a multigrain toast (with or without butter). It's so delicious, I really hope you give it a try!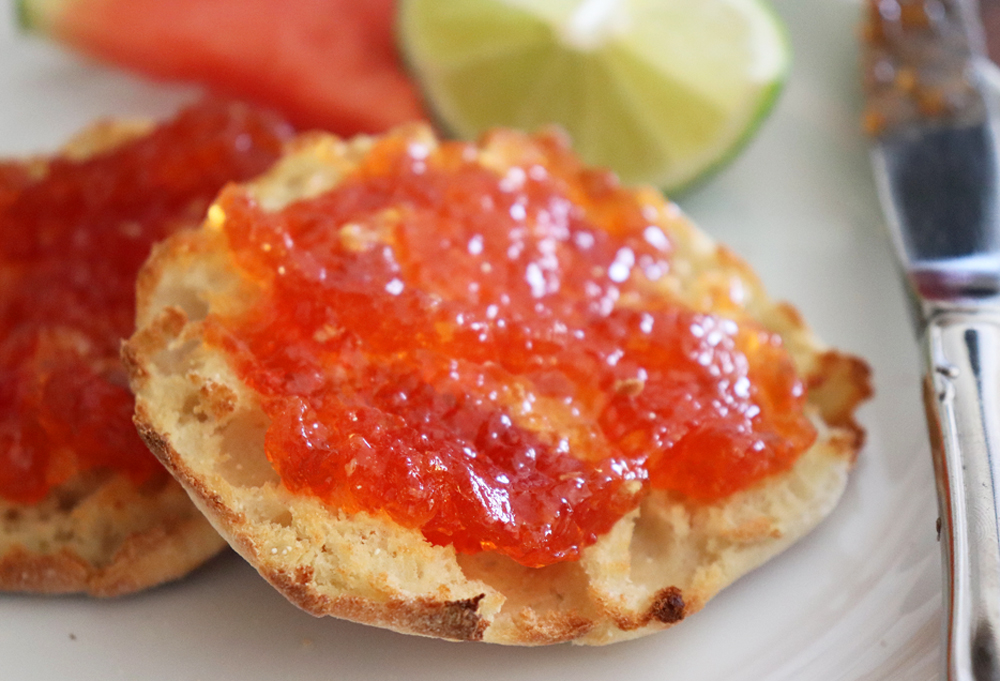 Did you make my Easy Watermelon Jam Recipe? Leave a comment below and let me know what you thought!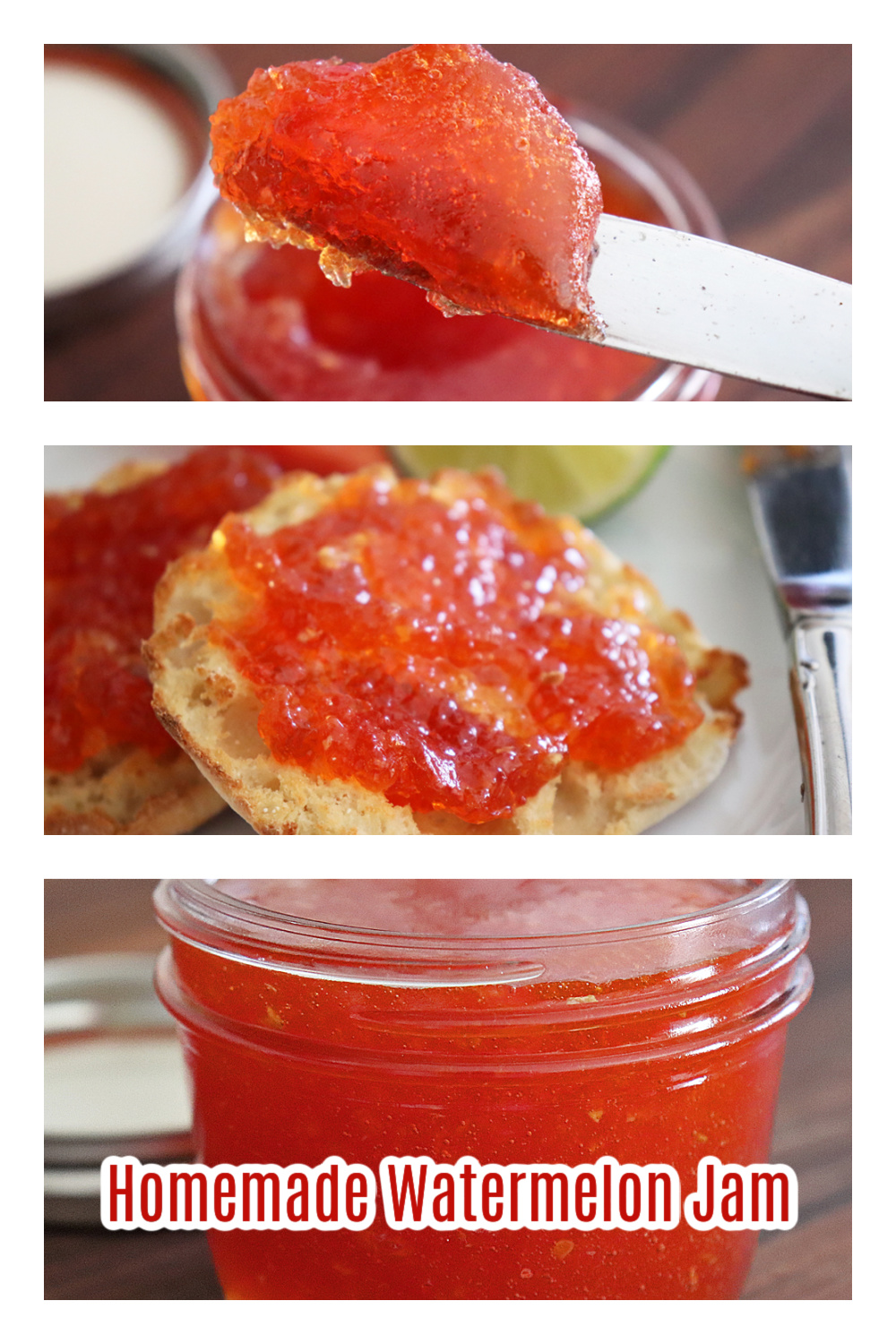 Preparation Time:
Equipment Required:
Food Processor
Medium Sauce Pan
Whisk
Ingredients:
1 c Pureed Watermelon (straining optional)
2 tbsp Lemon Juice
1 c Sugar
3 tbsp Pectin (look for the one that says "no sugar needed" or "low sugar"
Method:
Peel and chop a seedless watermelon into small chunks. Add to a food processor in batches. Overfilling the processor will result in leaks when it becomes a liquid. You can choose to strain the juice or not, it's personal preference.
Next, add the watermelon juice to a medium sauce pan along with lemon juice and sugar. Bring to a boil, whisking until all of the sugar is dissolved. Reduce to a simmer.
Add the pectin, whisking until it dissolves completely without clumps and then return to a boil.
Once it hits a boil, reduce to a simmer and continue to cook for 20 minutes, stirring every one to two minutes. DO NOT WALK AWAY at this point as it can and will boil over if not tended to.
Cool for one minute and then pour into a canning jar.
Store refrigerated for up to one month.