This Watermelon Chocolate Chip Ice Cream is so simple and delicious. Add chocolate chips for added texture and flavor, it doesn't get any better. Let me show you how to make it!
How to make Watermelon Chocolate Chip Ice Cream
The first step is to peel and chop the watermelon into chunks. You'll need to puree these in a blender or food processor. It's best to do this in batches as the liquid can seep out around the edges of a food processor if too full.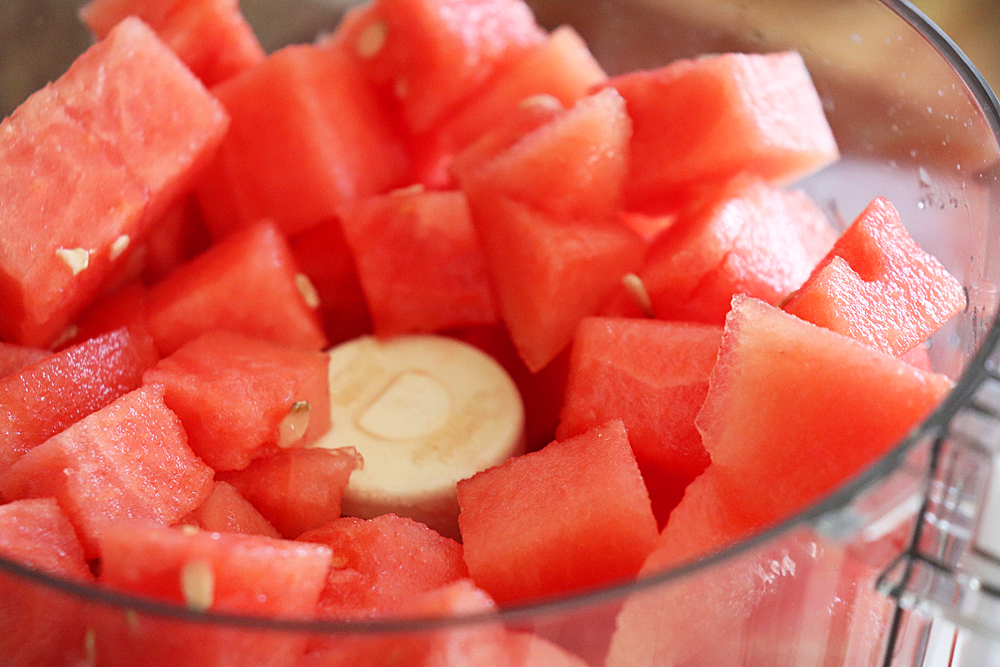 Strain the liquid. You'll need 2 1/2 cups. Refrigerate the watermelon juice while we prepare the milk mixture.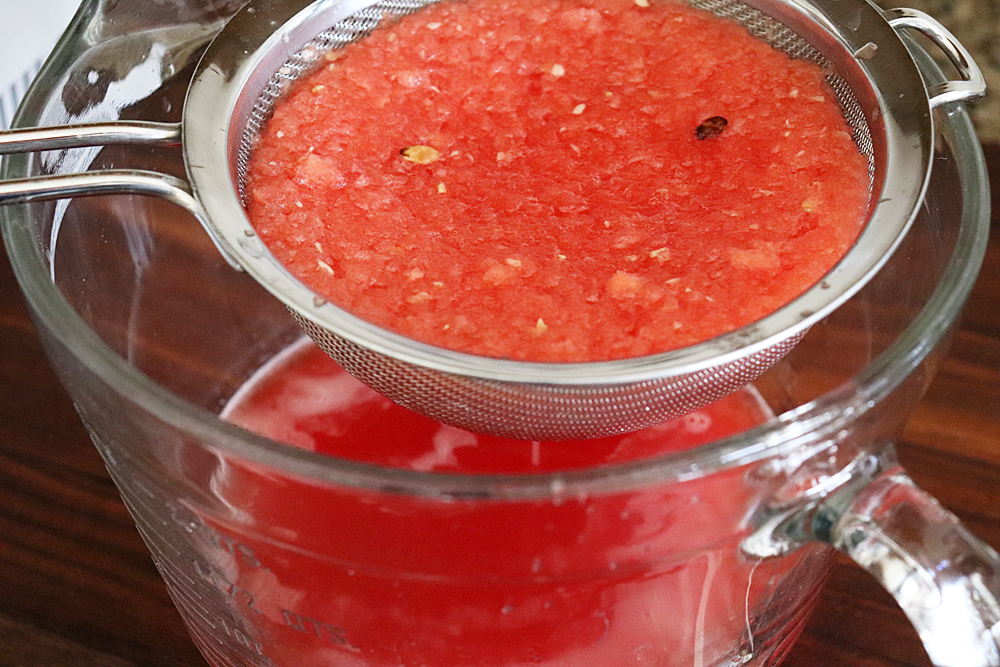 Additional ingredients you'll need to make my Watermelon Chocolate Chip Ice Cream
Granulated Sugar
Cornstarch
Whole Milk
Heavy Whipping Cream
Vanilla Extract
Mini or Traditional Chocolate Chips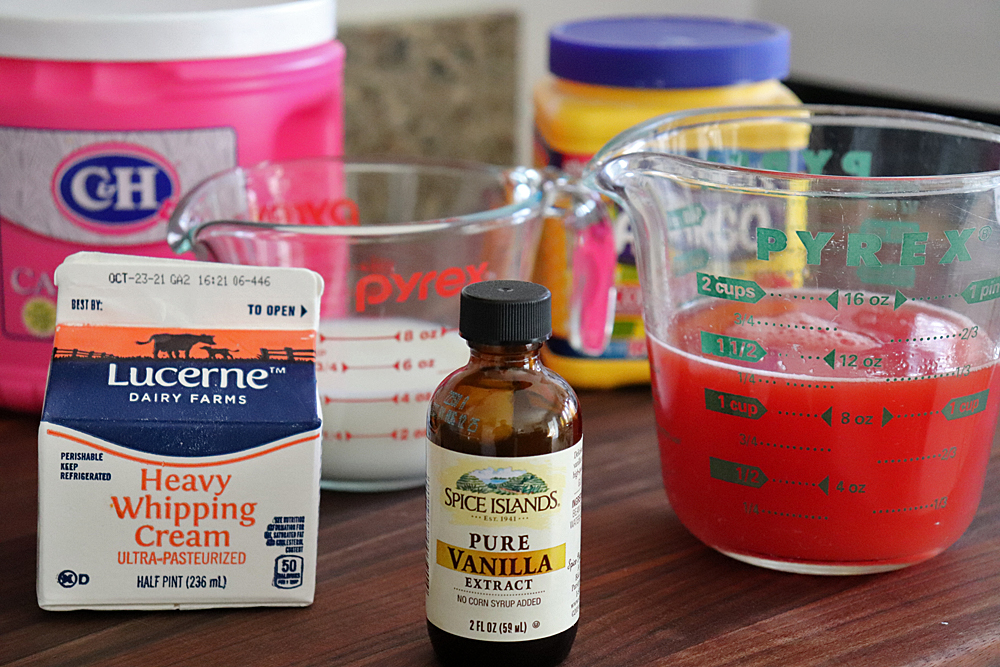 To make the milk mixture, whisk together the sugar, cornstarch, milk and heavy cream in a sauce pan over medium heat. It should begin to bubble and will thicken slightly. This takes about 10 minutes or so. Remove from the heat and allow to cool completely.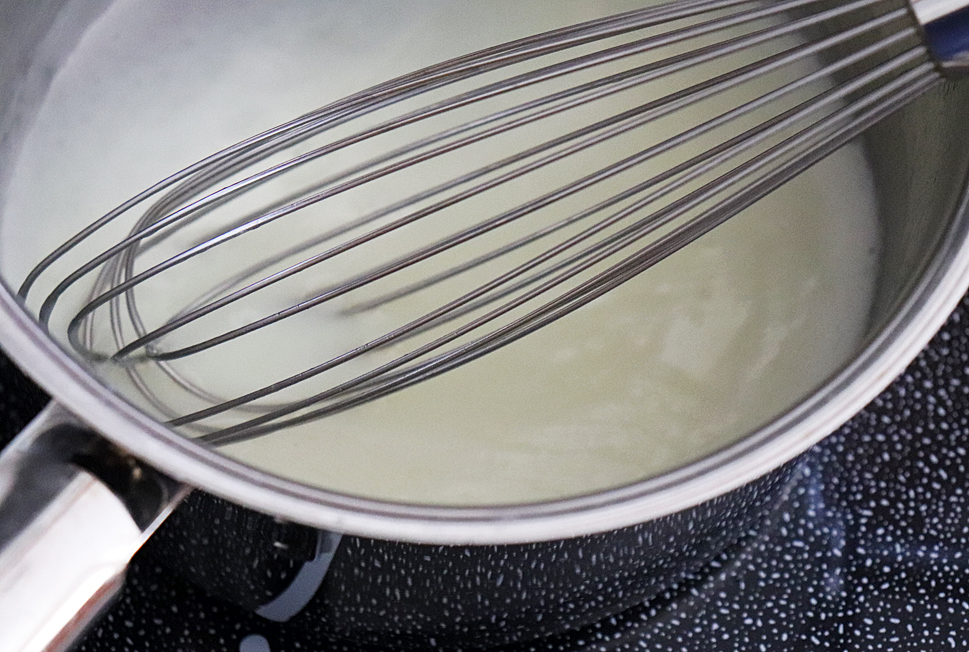 Before you cover and refrigerate, add a splash of vanilla.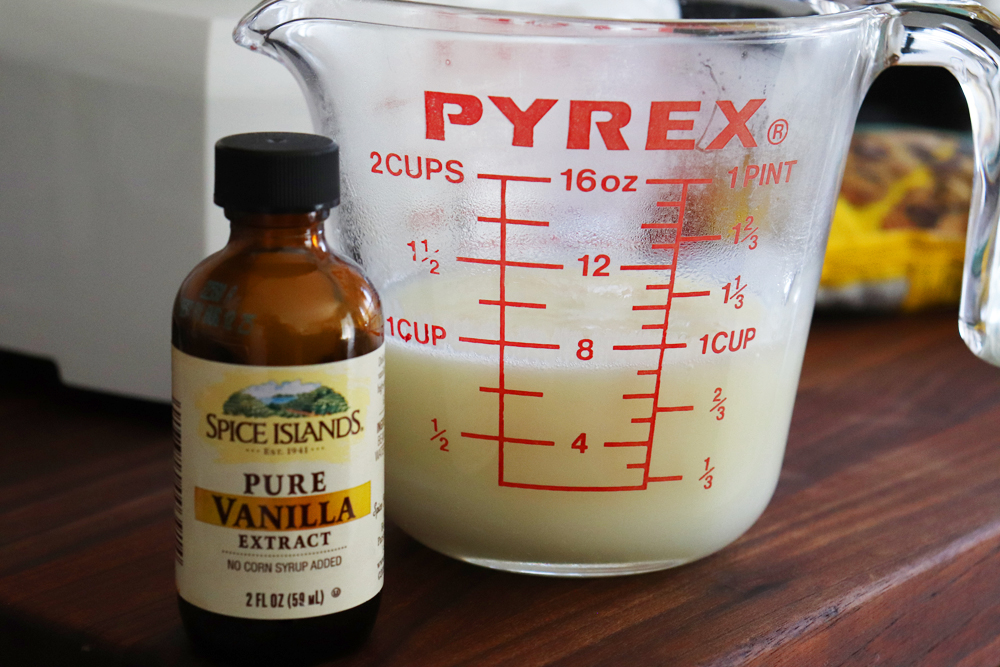 Once the milk and watermelon mixtures are both cold, turn on your ice cream maker. If your machine requires freezing over night, be sure to do that ahead of time! With the machine running, add both the milk mixture and the watermelon mixture. Process to soft serve texture. Remove to a bowl and fold in the chocolate chips by hand.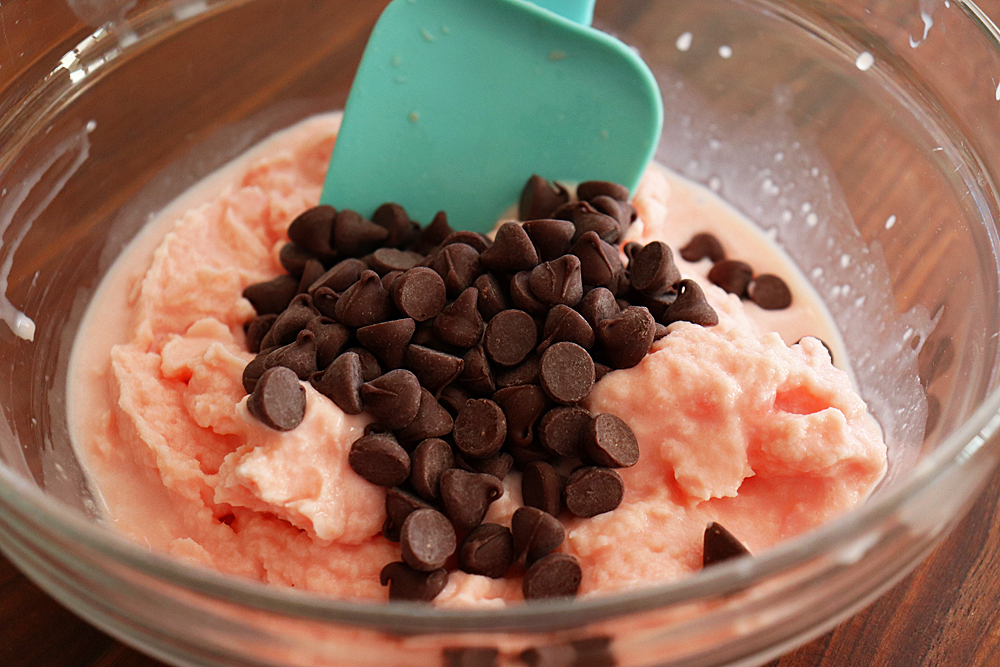 Spread into a loaf pan to freeze. This shape of pan also makes for easy scooping!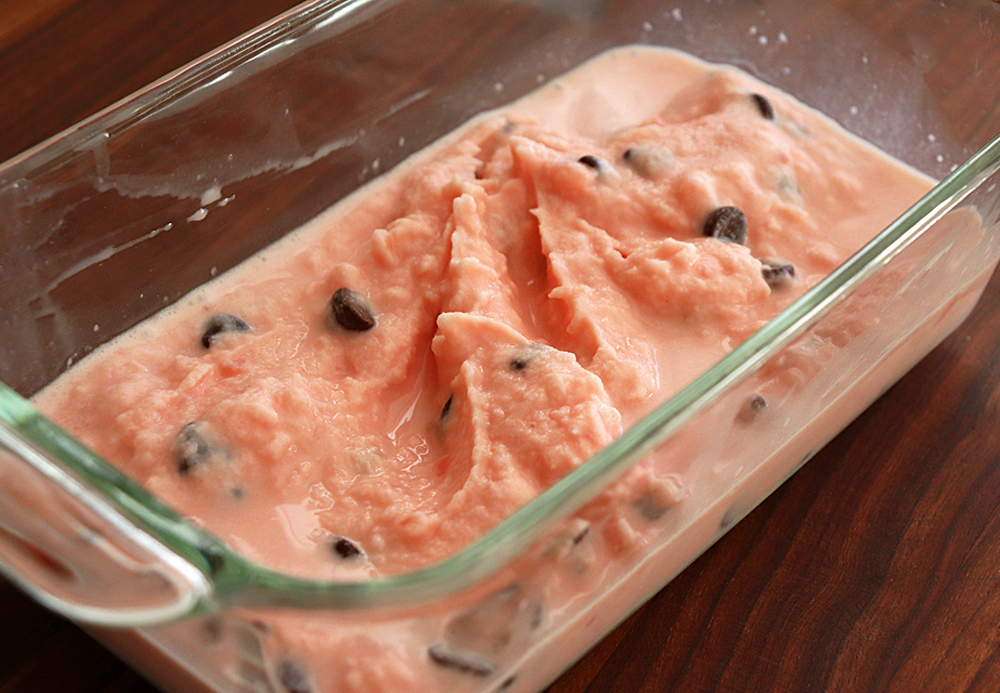 It's tough not to sample it at this stage but it's also great frozen and scooped!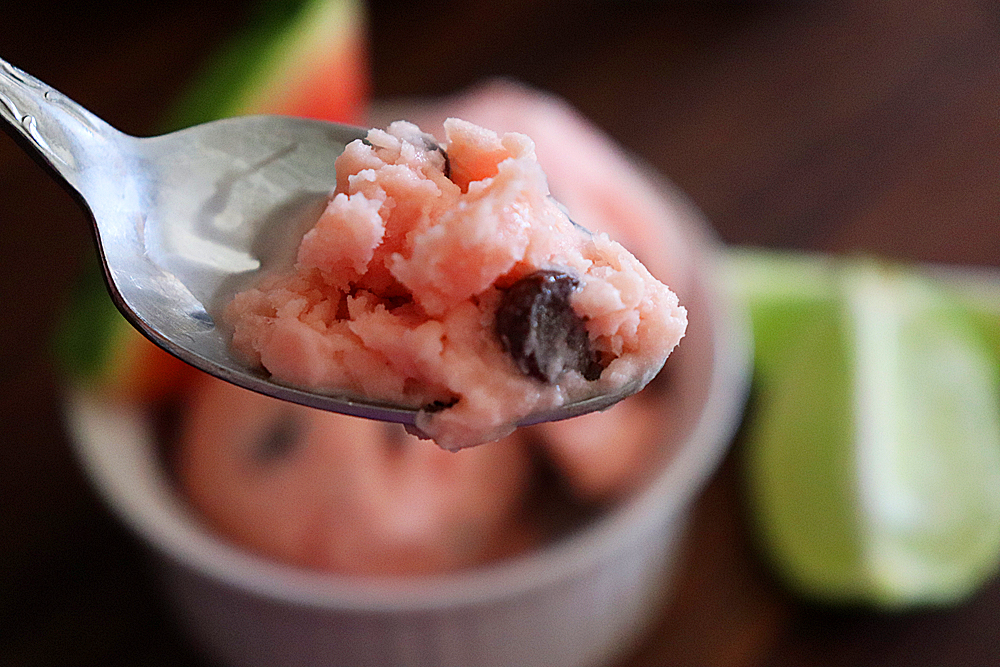 Did you make my Watermelon Chocolate Chip Ice Cream? Leave me a comment below and let me know what you thought!
Preparation Time:
Chilling Time:
Freezing Time:
Equipment Required:
Food Processor or Blender
Strainer
Ice Cream Maker
Ingredients:
3/4 c Granulated Sugar
1 tbsp Cornstarch
1 c Milk
3/4 c Heavy Cream
1/2 tsp Vanilla Extract
2 1/2 c Watermelon Juice
1/2 c Chocolate Chips
Method:
Peel and cut seedless watermelon into chunks, then puree in a food processor. Do this in batches and strain the liquid until you have 2 1/2 cups of strained juice. Cover and refrigerate.
In a small sauce pan, heat sugar, cornstarch, milk and heavy cream over medium heat until bubbling and slightly thickened. This should take about 10 minutes. Cool completely, then cover and refrigerate.
Freeze the bowl of an ice cream maker overnight.
Add both mixtures to the ice cream maker while it's running and churn until you reach a soft serve texture. Remove to a bowl and fold in chocolate chips by hand.
Place into a loaf pan and freeze for 2-3 hours before scooping.
Store covered in the freezer.