It's almost as if the two were destined to be together and these Watermelon and Goat Cheese Appetizers are the most sophisticated little bites. Such a delightful nibble that is both sweet from the watermelon, tangy from the soft goat cheese and you get that bit of freshness from the cucumber on top. These are a party pleaser and a definite upgrade to your summer picnics. Let me show you how easy they are to assemble.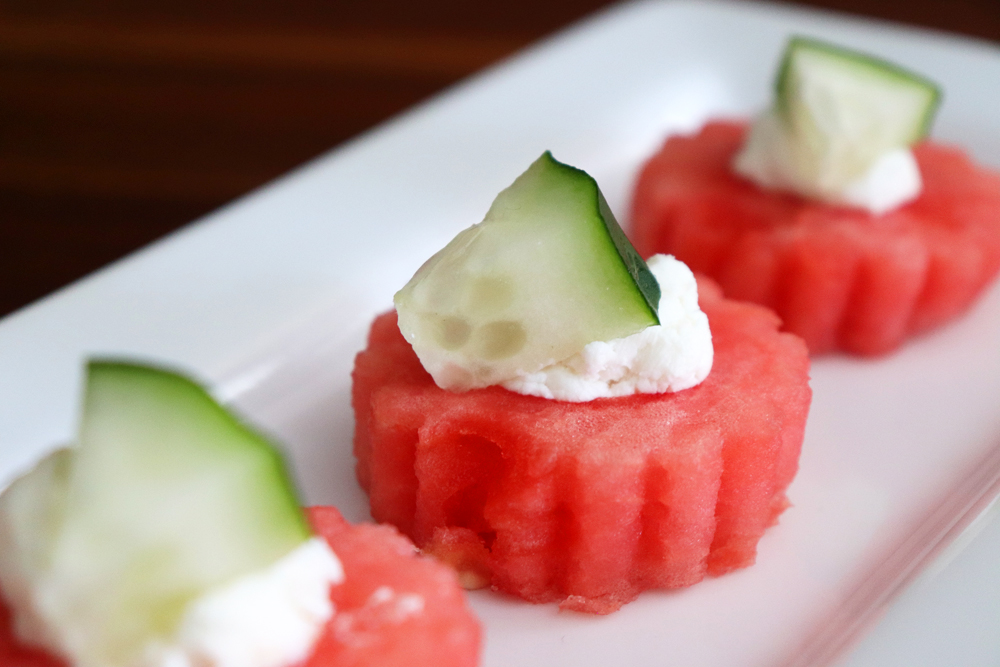 How to make Watermelon and Goat Cheese Appetizers
I find that the mini or "personal" sized watermelon work best for this recipe. They are generally seedless, though you will still find the tender white seeds. I don't take the time to remove those as they are completely edible.
Cut the watermelon into thick one inch slices and then using a fluted cookie cutter, make your rounds. You can use any shape of cutter you prefer. I really like these double-sided plastic cutters as they are really sharp and make clean cuts. They are also very simple to clean and don't rust like a metal cutter tends to do.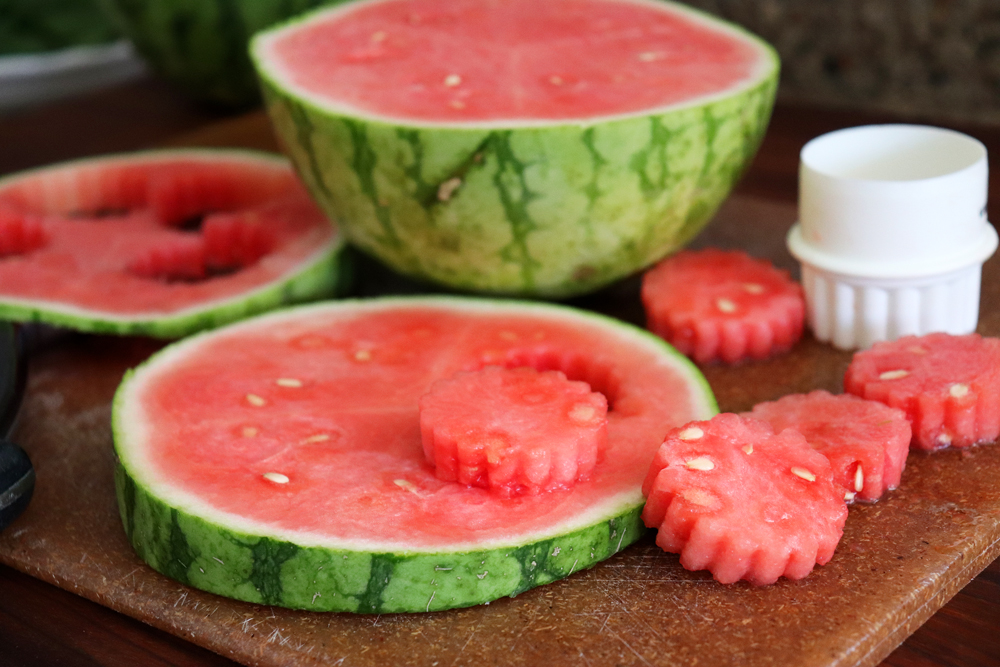 Once you have your little bite-sized rounds, you'll want to hollow out the center to give the softened goat cheese a place to be. I found that using an apple corer works well, as does a mini round cookie cutter. Other options include the round side of a metal piping tip. Use whatever you have.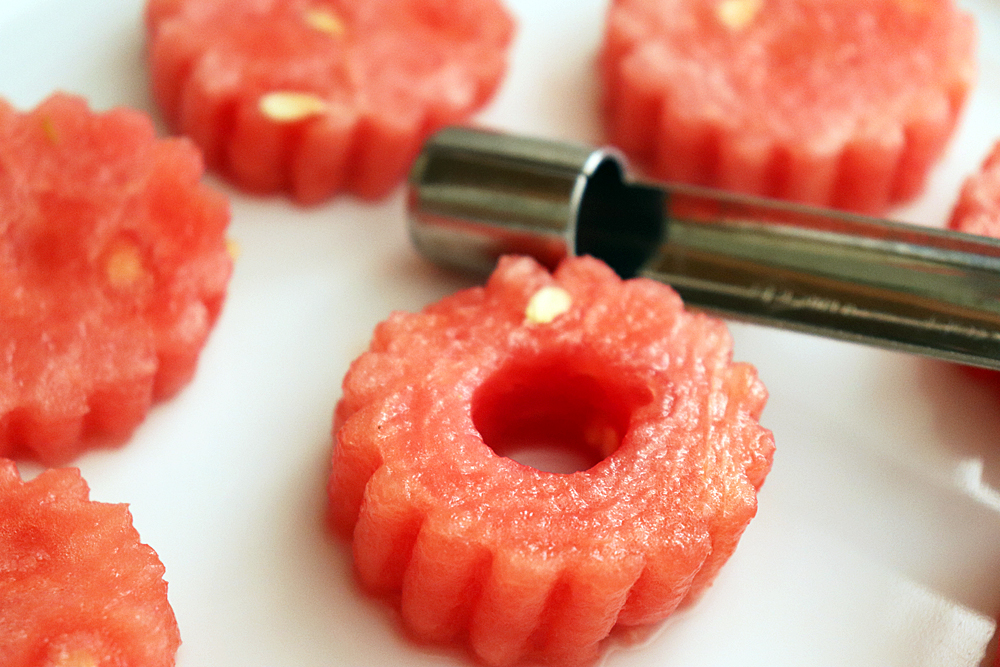 For the cucumber, I chose to make little tiny wedges for the garnish but any shape will do. You could even opt to cut a round the same size as the watermelon and place the stuffed watermelon on top with some of the goat cheese to anchor it to the cucumber slice. Then garnish with a fresh herb such as mint leaves.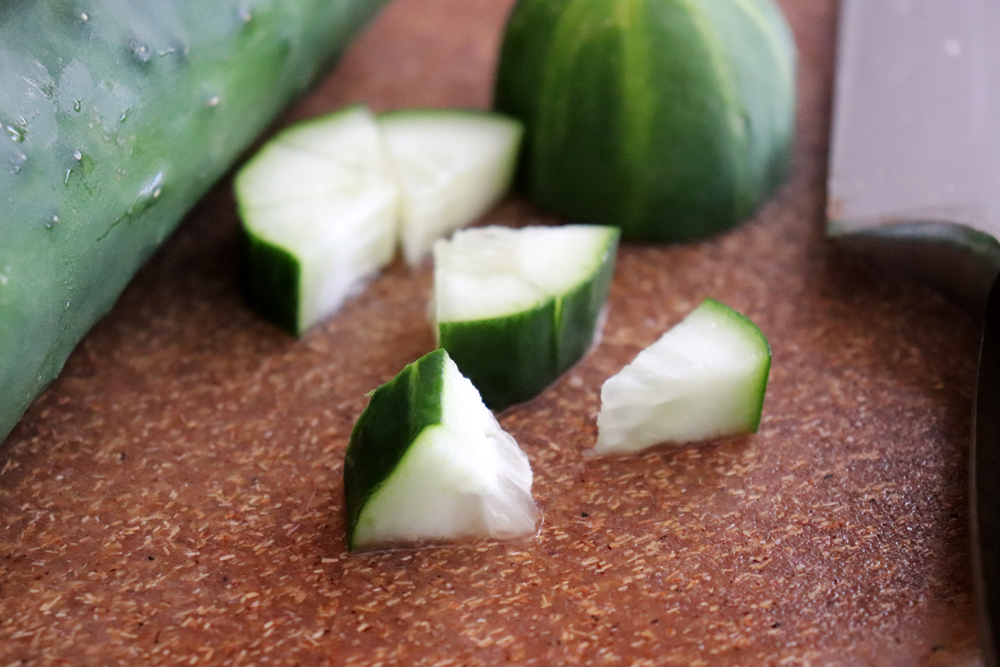 Since there are so few ingredients in this appetizer, you'll want to choose really high quality produce and goat cheese. I prefer to soften it for a few minutes to make it easier to work with. If you wanted to get really fancy, you could even pipe it.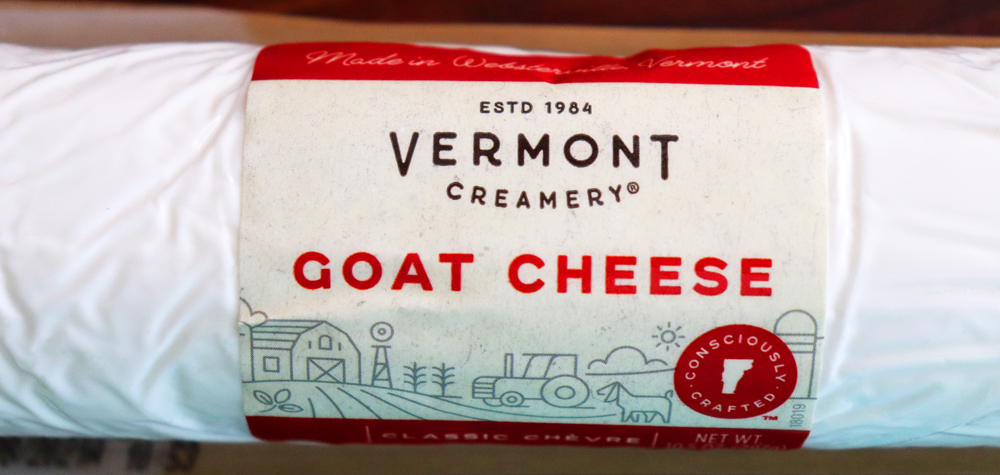 Assembling the Watermelon and Goat Cheese Appetizers
Stuff the hollowed out portion with some excess for the cucumber garnish to sit in. Aren't they pretty? And pretty tasty too! I really think you'll love these.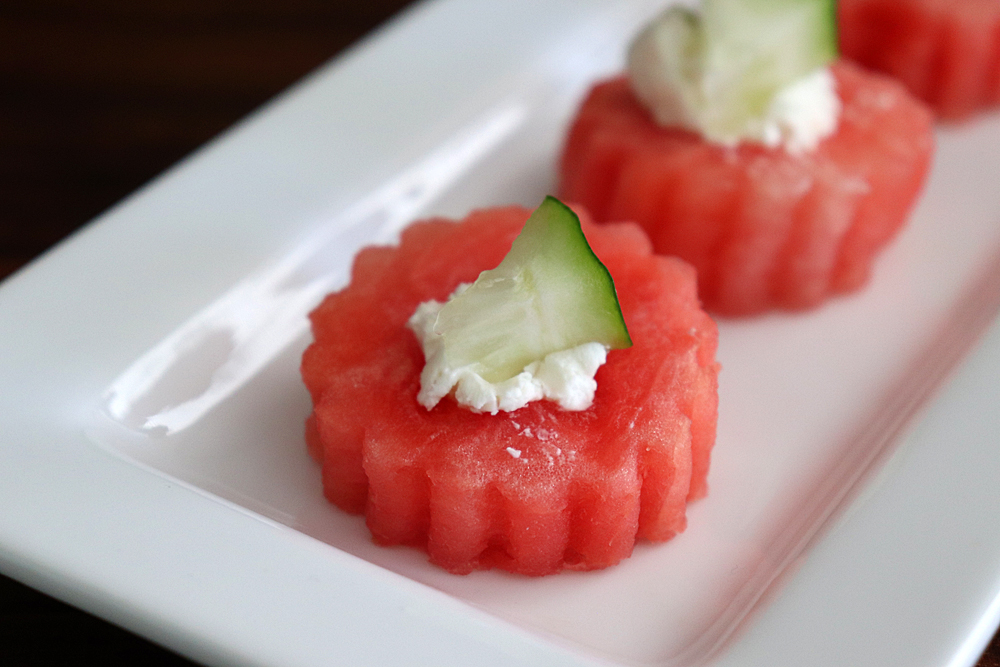 Did you make my recipe for Watermelon and Goat Cheese Appetizers? Leave a comment below and let me know what you thought.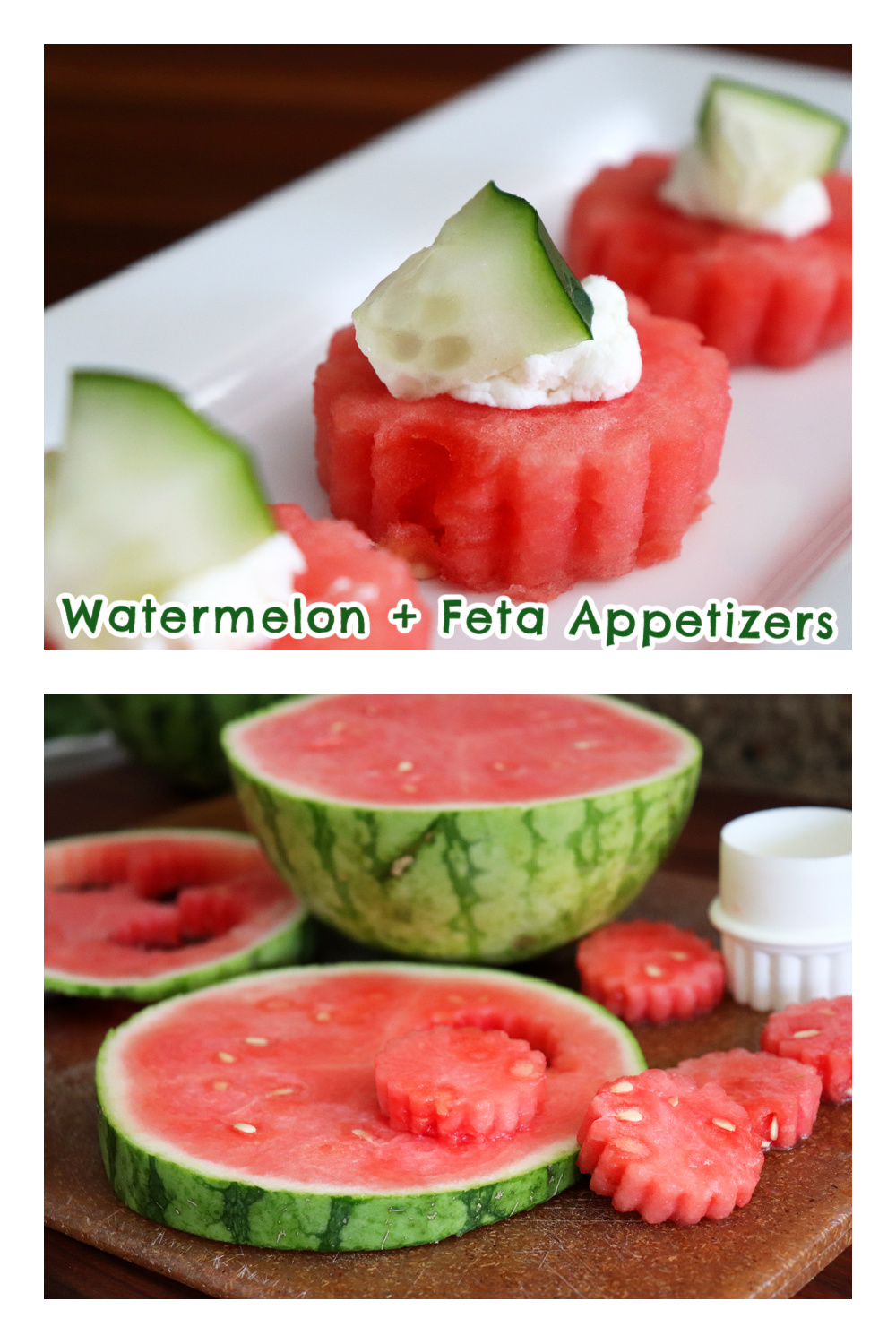 Preparation Time
Approximately 10 minutes.
Equipment/Utensils Required
Ingredients
1 mini Watermelon, cut into 1″ slices
Goat Cheese
Cucumber, cut into small wedges
Method
Cut the watermelon into 1″ slices.
Using desired cookie cutter, make small bite-sized rounds.
Create a hollowed out center for the goat cheese.
Place goat cheese into the center of the watermelon.
Top with the cucumber wedges.
Serve cold.