These Easy Watermelon Jello Whip Parfaits kick your typical Jello up to the next level! I'm using a watermelon Jello. These are not that easy to find (in my experience), but Amazon does carry them. The base is the Jello and the top is Jello + Cool Whip. Allowed to chill, that top layer firms into a dreamy cloud-like texture. The two together = delicious! Let me show you how to prepare them.
Ingredients needed to make my Easy Watermelon Jello Whip Parfaits
Watermelon Jello
Boiling Water
Ice Water
Cool Whip Topping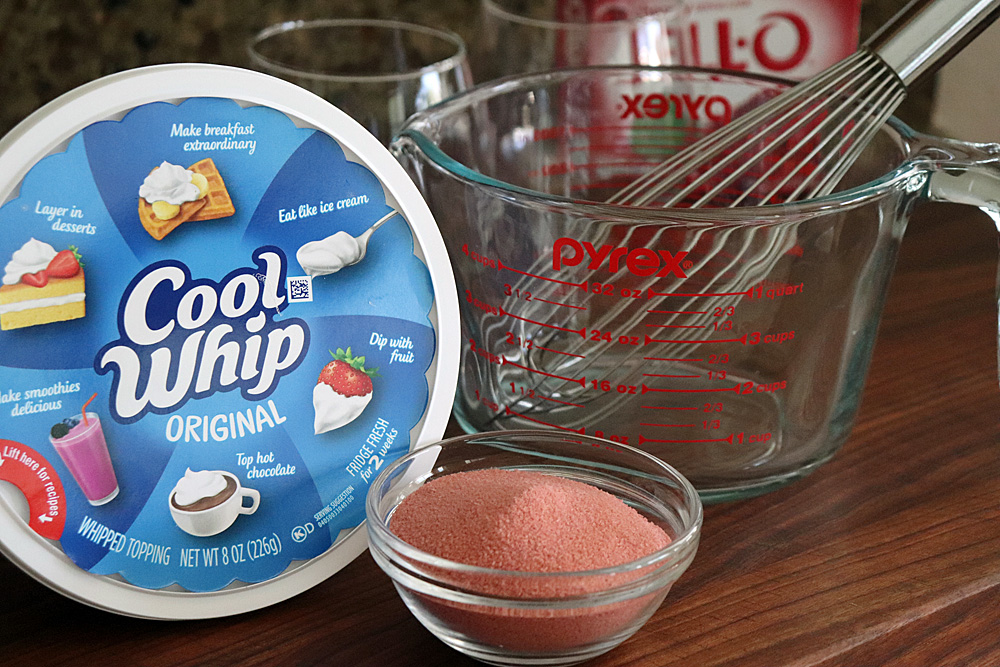 The first step is to prepare the Jello the way you are accustomed to making Jello. Start with boiling water to melt the powder.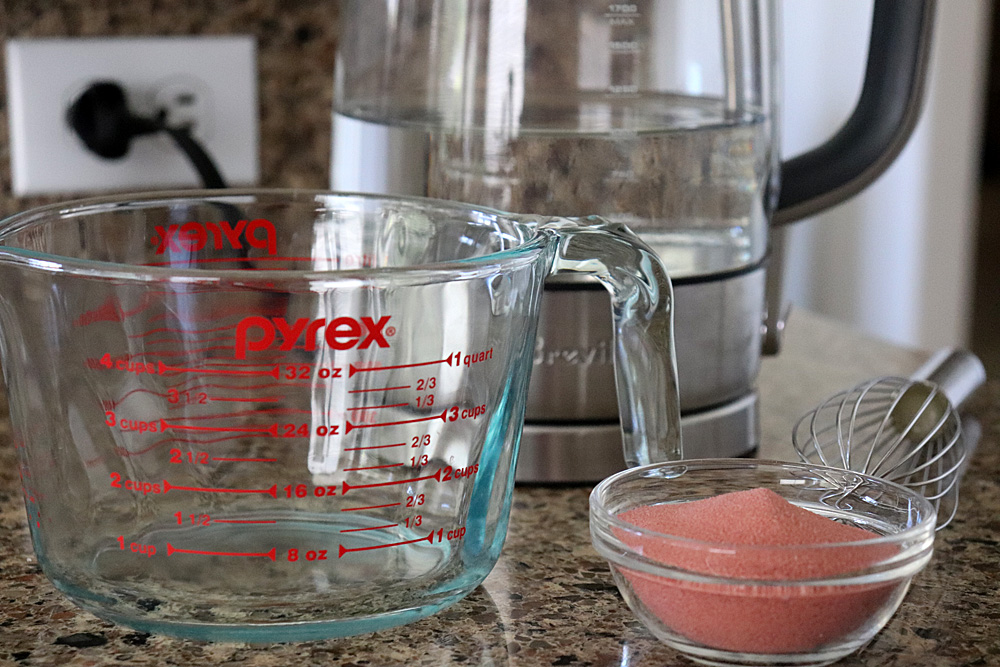 Then add ice cold water to cool it down. It should already start to thicken slightly at this point.
How to make Easy Watermelon Jello Whip Parfaits
Pour some of that cooled Jello mixture into the bottom of your serving glasses and chill for at least an hour.
To the remaining Jello, add the Cool Whip and whisk until smooth. Refrigerate for at least an hour to firm up. I find the two separate mixtures end up ready at about the same time.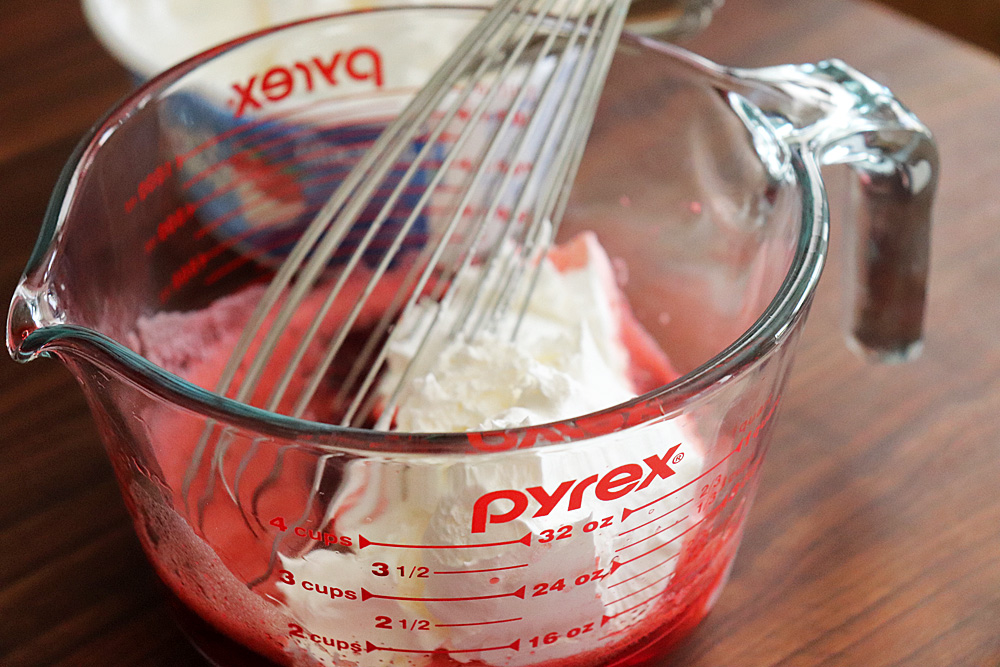 At this point, the whipped mixture is still pretty soft. Spoon and smooth it over the Jello layer. Take care here because while the Jello below is set, it is not yet firm.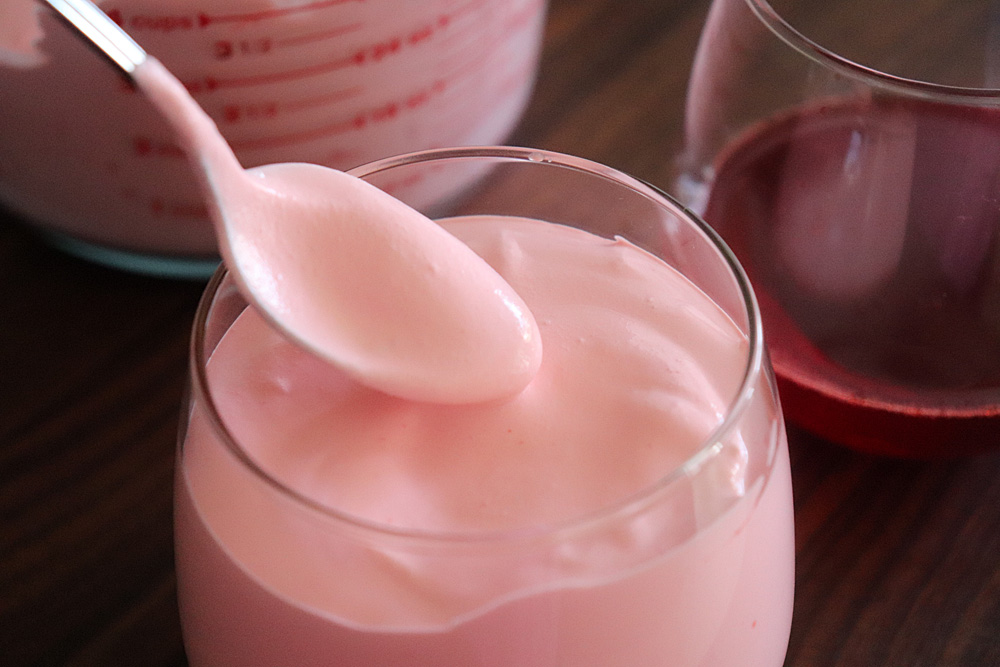 Once chilled, it will all firm up and it's just so light and airy.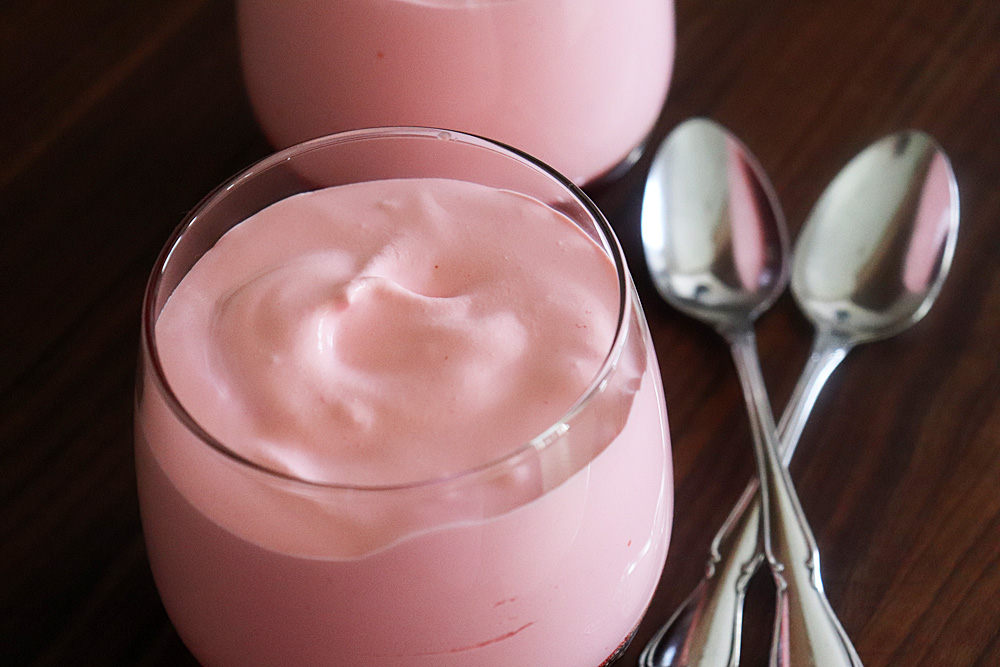 Here's a closer look at the layers. The two together are just my favorite. I love the contrast in texture.
Did you make my Easy Watermelon Jello Whip Parfaits? Leave a comment below and let me know what you thought!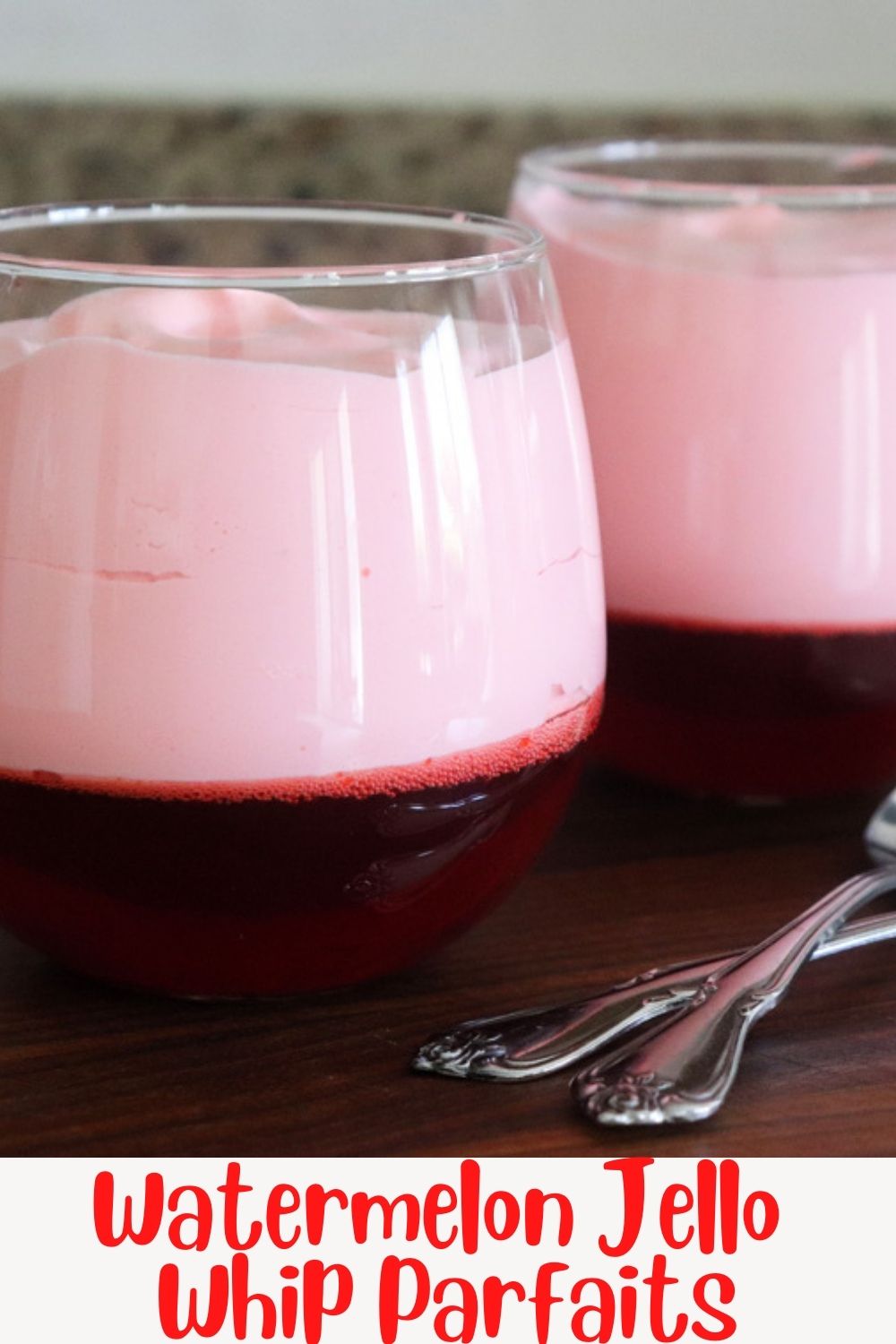 Preparation Time:
Equipment Required:
Ingredients:
2/3 cup Boiling Water
1 cup Ice Cold Water
3 oz Watermelon Flavored Jello
8 oz Cool Whip (you could double this for an even lighter and fluffier layer)
Method:
Add the boiling water to the Jello and stir for 2 minutes until the Jello has dissolved.
Add the ice cold water to cool it down, stirring constantly. It should thicken just a little bit.
Pour the cooled Jello into your serving dish about 1/3 of the way up. Chill for at least an hour.
Add Cool Whip to the remaining Jello and whisk until very smooth. Chill for at least an hour.
Top the Jello with the whipped Jello and refrigerate for at least 4 hours or until firm.
Serve cold.