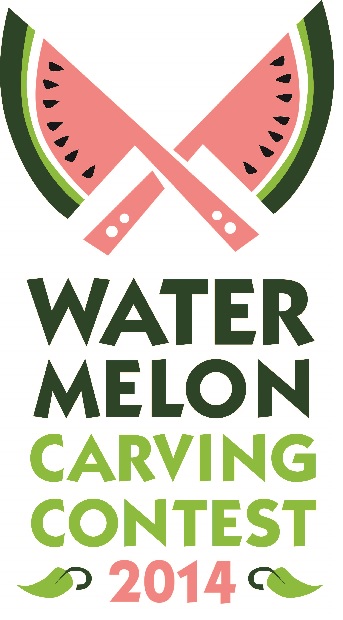 This year's Watermelon Carving Contest was by far the most successful carving contest we've hosted here on the blog. We received nearly 100 carvings, which more than doubled last year's total.
But it wasn't the sheer number of carvings that amazed me; it was the quality of the carvings. Intricate rind etchings, elaborate flowers and stacked arrangements, really funny and creative carvings. I was truly impressed and blown away by all of them.
That's what made the task of choosing a first, second and third place winner in each category so challenging. Thankfully, I was only tasked with advising on the winners. The folks at the National Watermelon Promotion Board were the ones with the tall task of combing through all of the entries and picking the best of the best.
In fact, they had such a tough time choosing the winners that they decided to add a fourth place prize ($25) to each category.
Below are photos of the first place winners in each category followed by YOUR pick for the $500 People's Choice award. Thanks again to everyone who entered carvings in this year's contest, and thanks to everyone for voting!
BEST FRUIT BASKET CARVING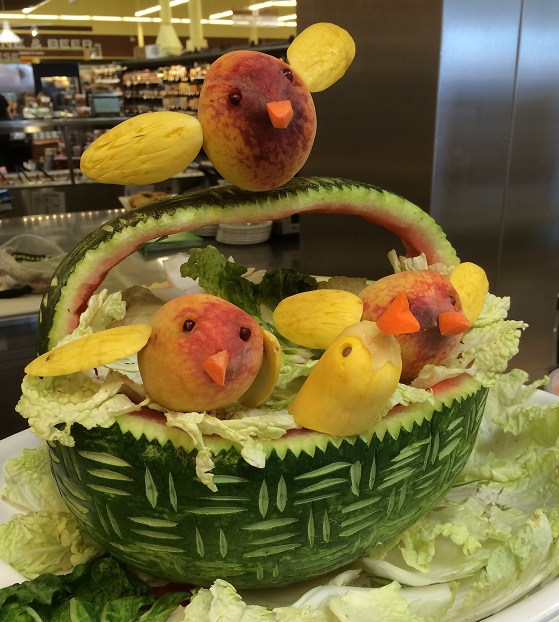 FIRST PLACE ($150): Laura P. from Vancouver, WA
SECOND PLACE ($100): Truc D. from Davis, CA
THIRD PLACE ($50): Nicole H. from Webster, WI
FOURTH PLACE ($25): Ethyl D. from Nederland, TX
FUNNIEST CARVING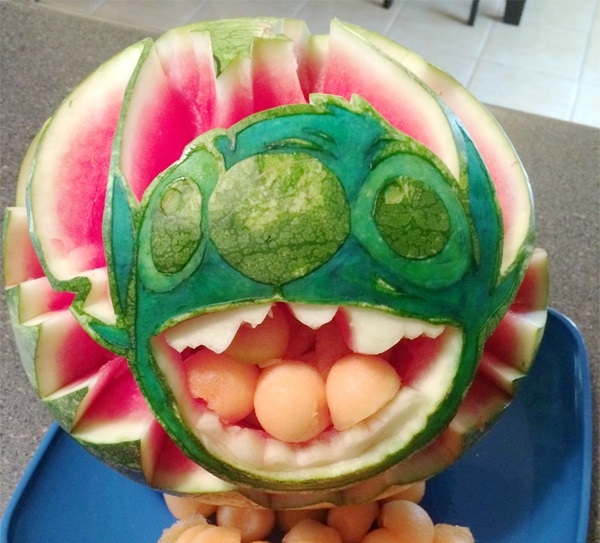 FIRST PLACE ($150): Dustin E. from Broken Arrow, OK
SECOND PLACE ($100): Jeanne F. from Manhattan Beach, CA
THIRD PLACE ($50): Ryan A. from Spokane, WA
FOURTH PLACE ($25): Donna L. from Merced, CA
 MOST ELEGANT CARVING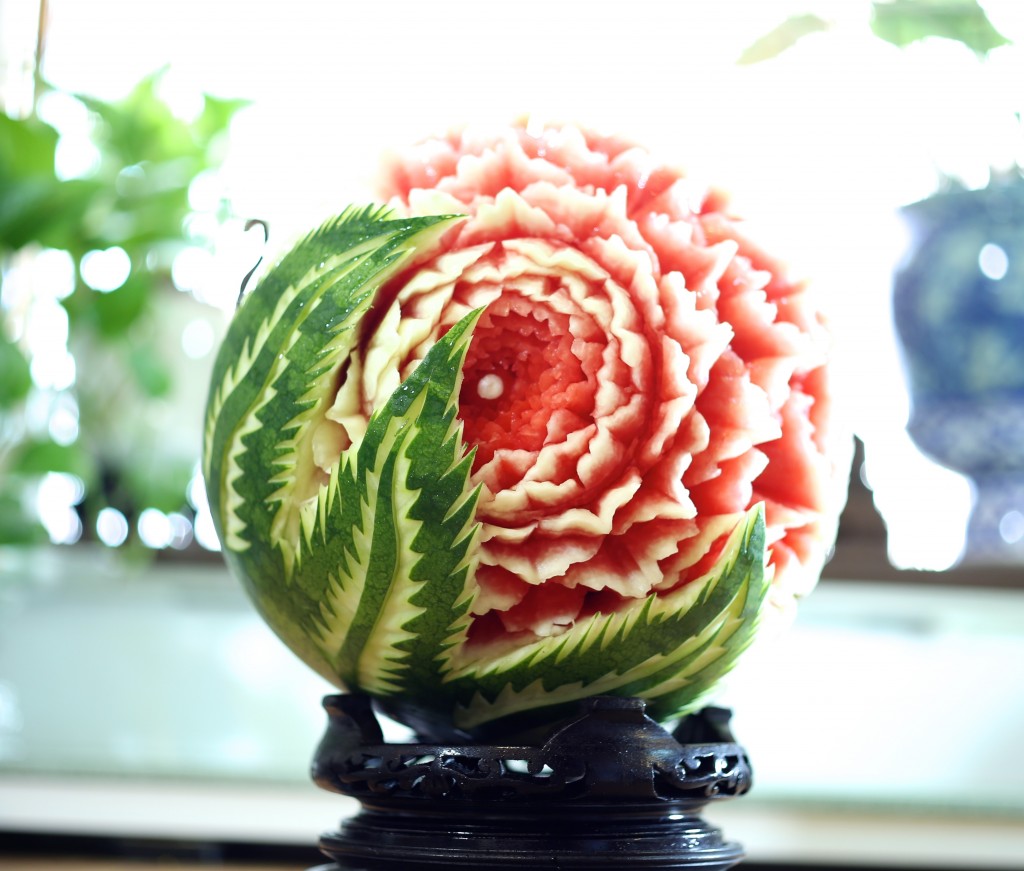 FIRST PLACE ($150): Eric L. from Causeway Bay, Hong Kong
SECOND PLACE ($100): Nan D. from Kingston, TN
THIRD PLACE ($50): Aneta L. from Toronto, Canada
FOURTH PLACE ($25): John M. from Lapeer, MI
STAR SPANGLED CARVING (PATRIOTIC)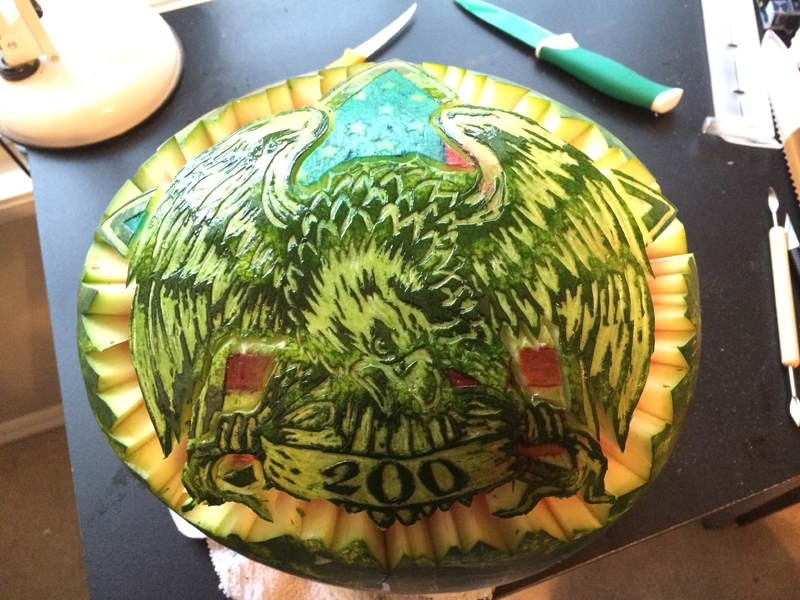 FIRST PLACE ($150): Dustin E. from Broken Arrow, OK
SECOND PLACE ($100): Laura P. from Vancouver, WA
THIRD PLACE ($50): Rose F. from San Diego, CA
FOURTH PLACE ($25): Ryan A. from Spokane, WA
BEST ANIMAL CARVING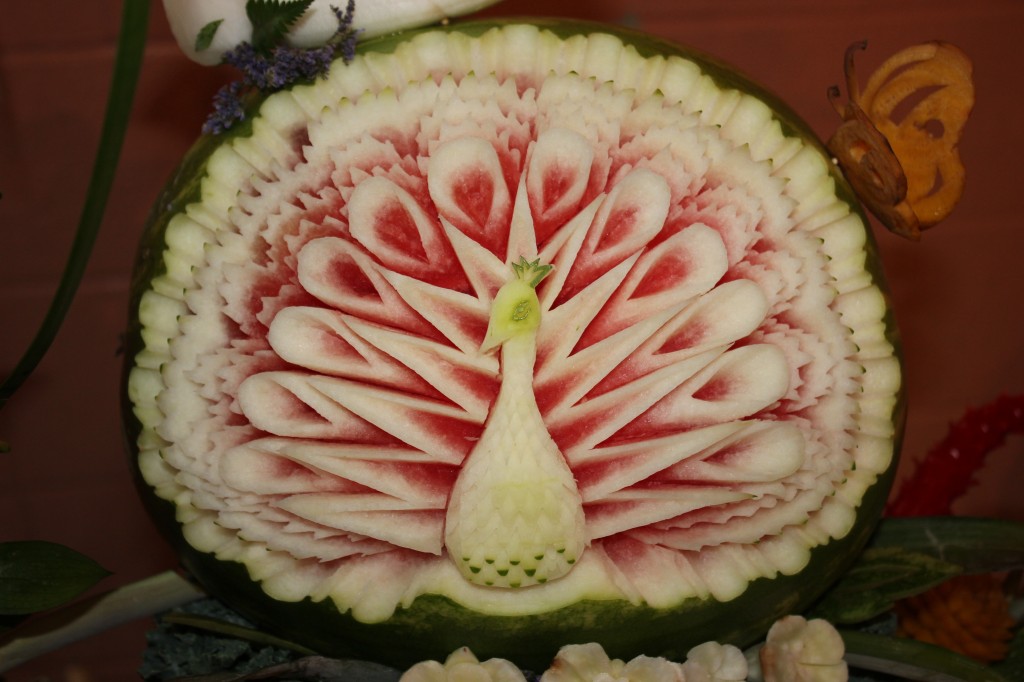 FIRST PLACE ($150): Aneta L. from Toronto, Canada
SECOND PLACE ($100): April S. from Jackson, NJ
THIRD PLACE ($50): Dustin E. from Broken Arrow, OK
FOURTH PLACE ($25): Ryan A. from Spokane, WA
PEOPLE'S CHOICE CARVING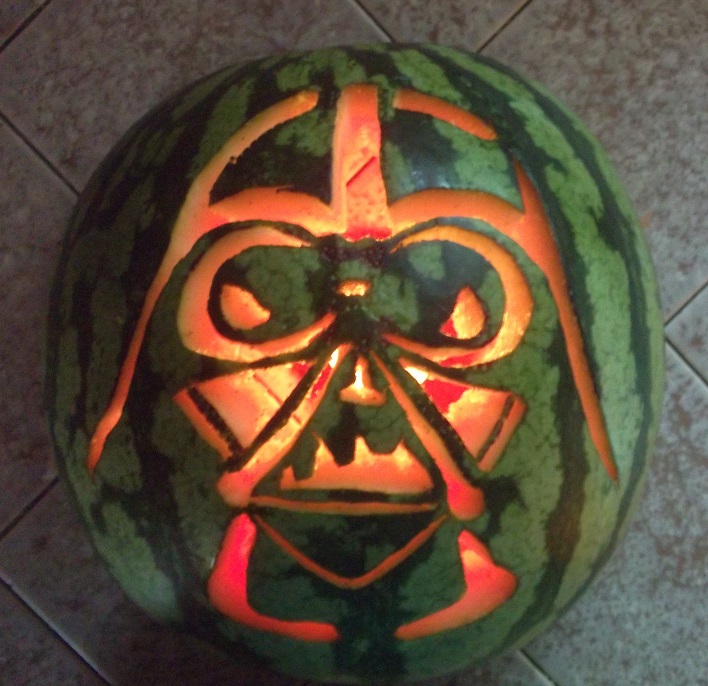 FIRST PLACE ($500): Donna L.  from Merced, CA
UP NEXT: Some tailgating inspiration