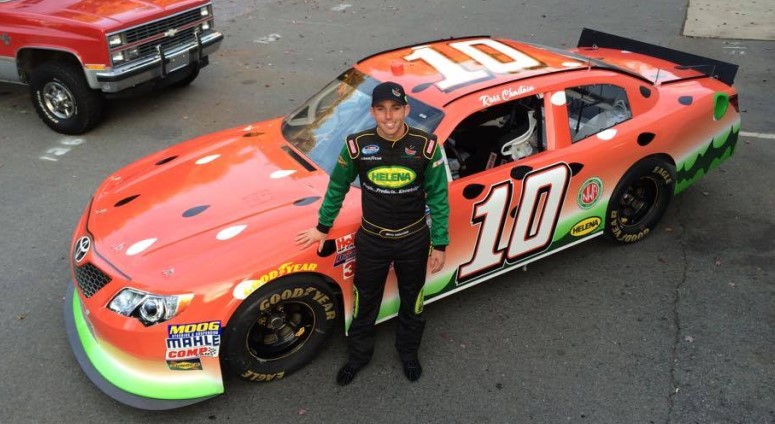 I've written in the past about professional racecar driver Ross Chastain and his sponsorship by the National Watermelon Promotion Board. I'm happy to announce that Ross has since made the leap from racing on the Florida circuit and raced the Watermelon.org car in his first NASCAR Nationwide Series race earlier this year.
For those who aren't familiar, the NASCAR Nationwide Series is a step below the big leagues of the NASCAR Sprint Cup, which means a Sprint Cup appearance could be next for Ross. His schedule is pretty busy this weekend, because Ross is racing in the NASCAR Camping World Truck Series tonight (that's him and his watermelon truck below) and then jumping into the #10 Watermelon.org Toyota Camry (above) for a NASCAR Nationwide Series race on Saturday.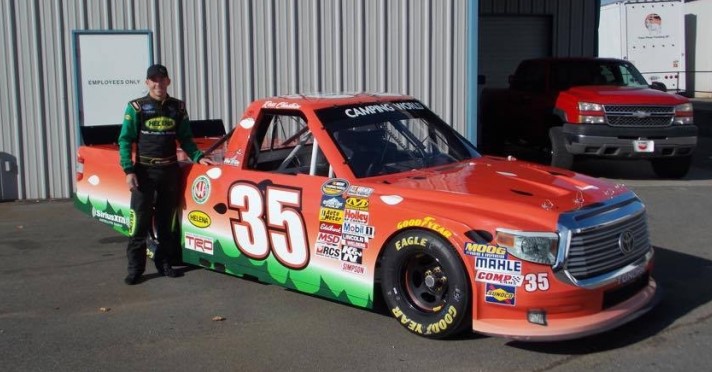 While doing a little research about Ross, I found out that many announcers refer to him as "the watermelon guy." How he earned that nickname is pretty clear (his family actually grew watermelons when he was growing up, too), but that's also my nickname. It's okay, though, I'm willing to share the title with him.
From one watermelon guy to another, here's wishing Ross plenty of good luck in this weekend's races! Leave a comment to wish Ross some luck of your own. I'll choose one comment at random to win something signed by Ross. I'm not sure what that something will be, but it'll be pretty cool!
UP NEXT: Russian astronauts sure do love watermelon