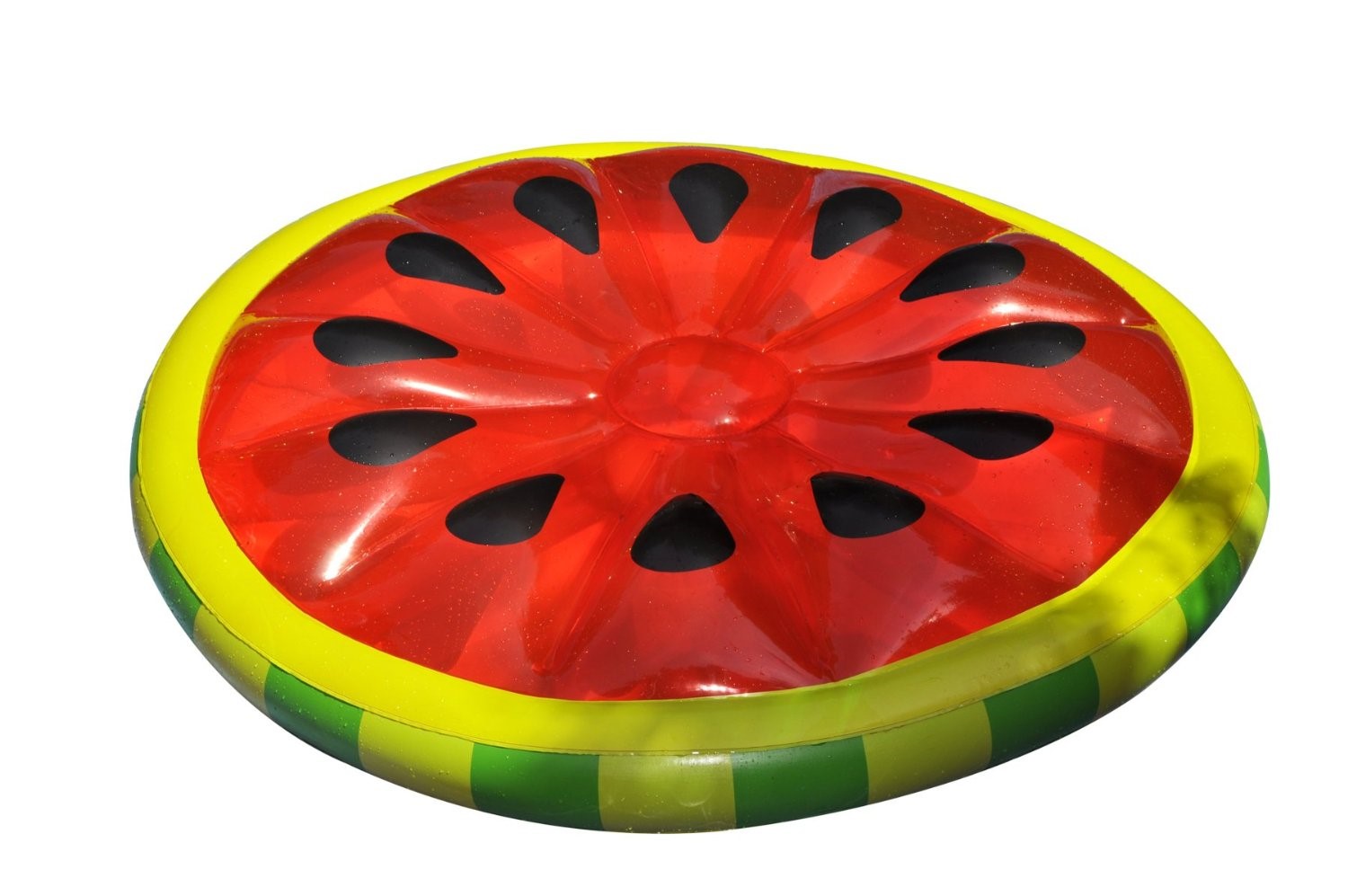 There are so many things I love about summer. The weather is beautiful, the watermelons are plentiful, and everyone seems to be in summer mode.
One of my favorite summer rituals is opening the pool. I love peeling back the pool cover and seeing the water below (even if it's green and leafy).
I can't wait to fish the leaves out of the water and make it blue again so I can take a refreshing dip. My wife calls me a fish for how much time I spend in the water, but, growing up, I only had the community pool, where my friends and I were regulars from sun up to sun down. Now that I have one right in my backyard, I take full advantage of it.
This month's prize will go to someone who loves spending time in the water like I do. The awesome inflatable raft above (Amazon – $64) would look great poolside or floating down the creek. Leave a comment on this blog post for your chance to win!
UP NEXT: Feed your kids right