This Watermelon Fries with Marshmallow Dip is so simple to prepare and has many layers of flavor! The watermelon is infused with lime and salt and the dip is combination of softened cream cheese and marshmallow creme. Truly decadent. Let me show you how to make this delicious dessert!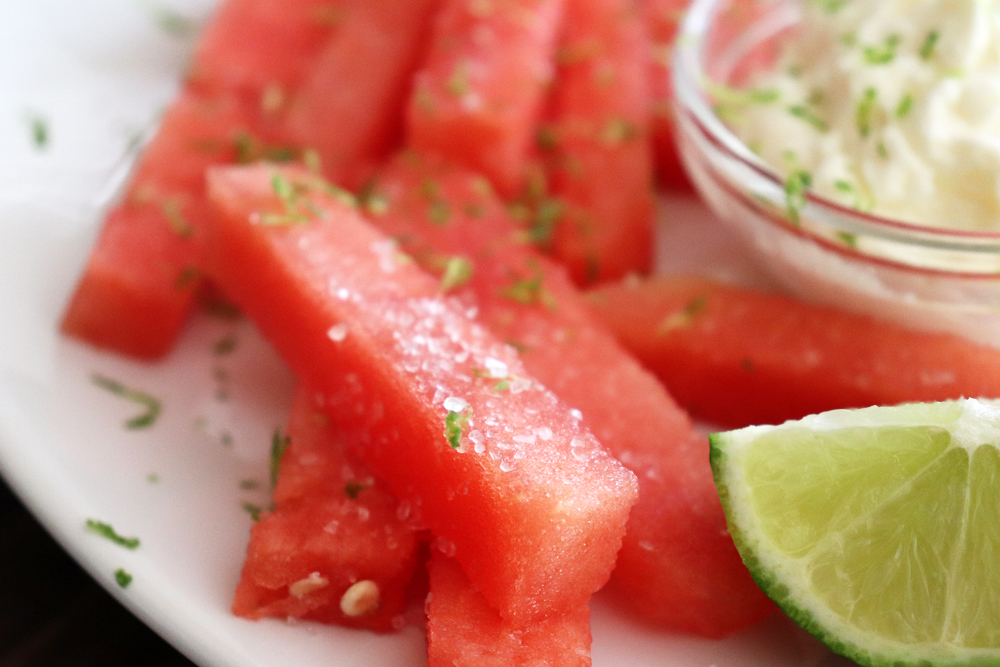 How to make Watermelon Fries with Marshmallow Dip
There are just a few simple ingredients you'll need to make this recipe. They include:
Seedless watermelon, rind removed and cut into "fries"
Lime Zest
Sea Salt
and for the dip, you'll need:
softened cream cheese
marshmallow creme (show in the photo below)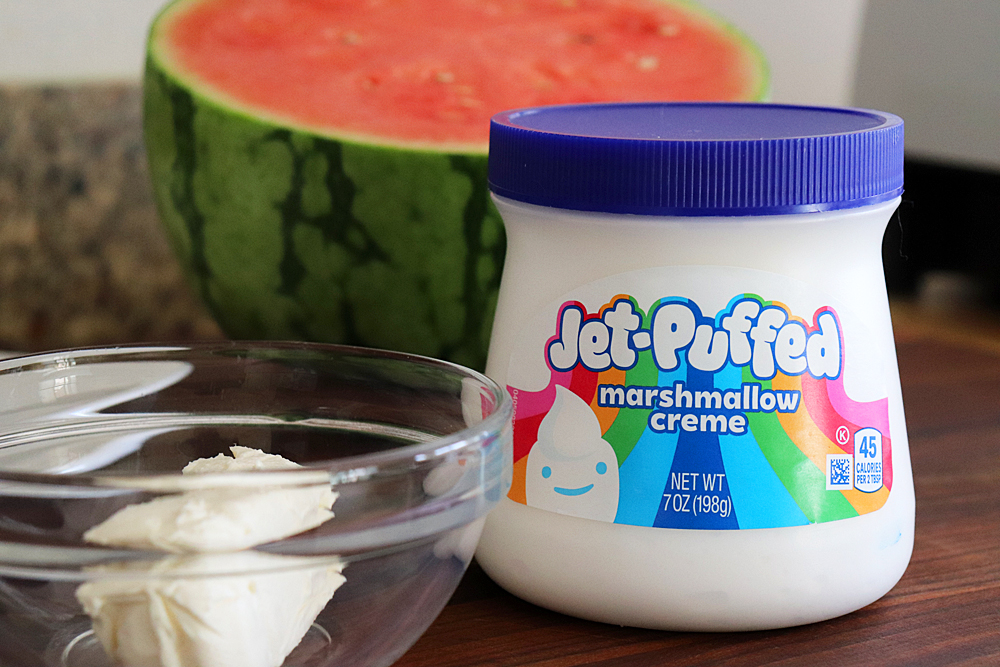 The best way I've found to cut watermelon in these "fry-like" shapes is to cut a 1/2″ slice from your watermelon, then trim the rind. Cut into strips and you can square them off once cut if you'd like.
The watermelon is very juicy at this point and so I recommend laying the "fries" onto a plate lined with paper towels just to absorb the excess moisture.
To make the dip, simply bring cream cheese close to room temperature. I find if you beat it first, then you don't deflate that yummy marshmallow creme when you are incorporating it. Garnish with lime zest.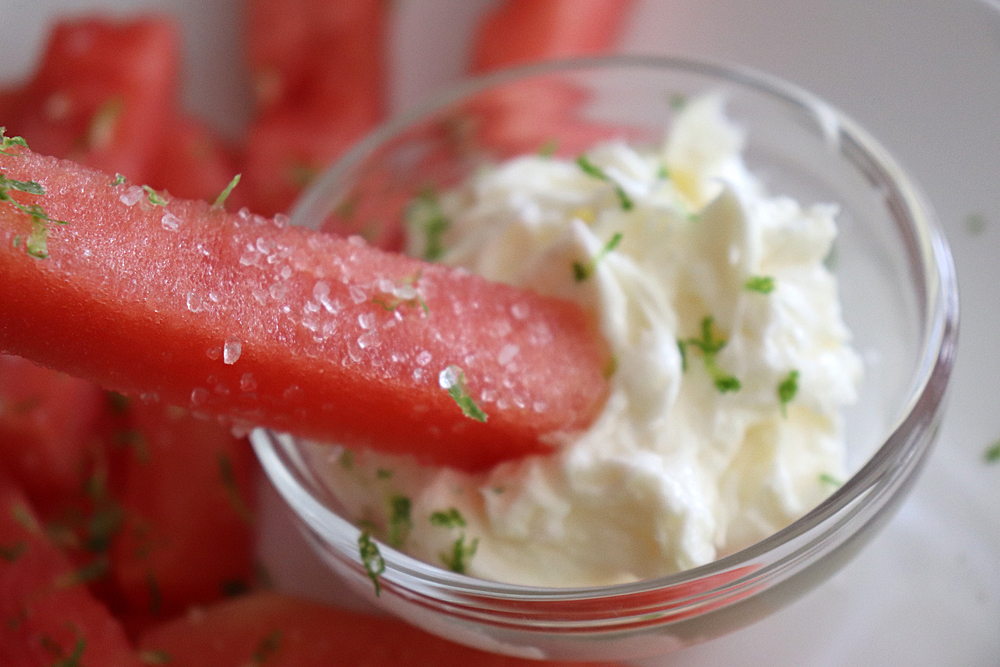 I promise, once you taste these, you will be making them for years to come. So yummy!
I like to plate serving sized portions and garnish with a lime wedges. That pinch of sea salt really gives that salty/sweet contrast I love so much. I think you are really going to love it!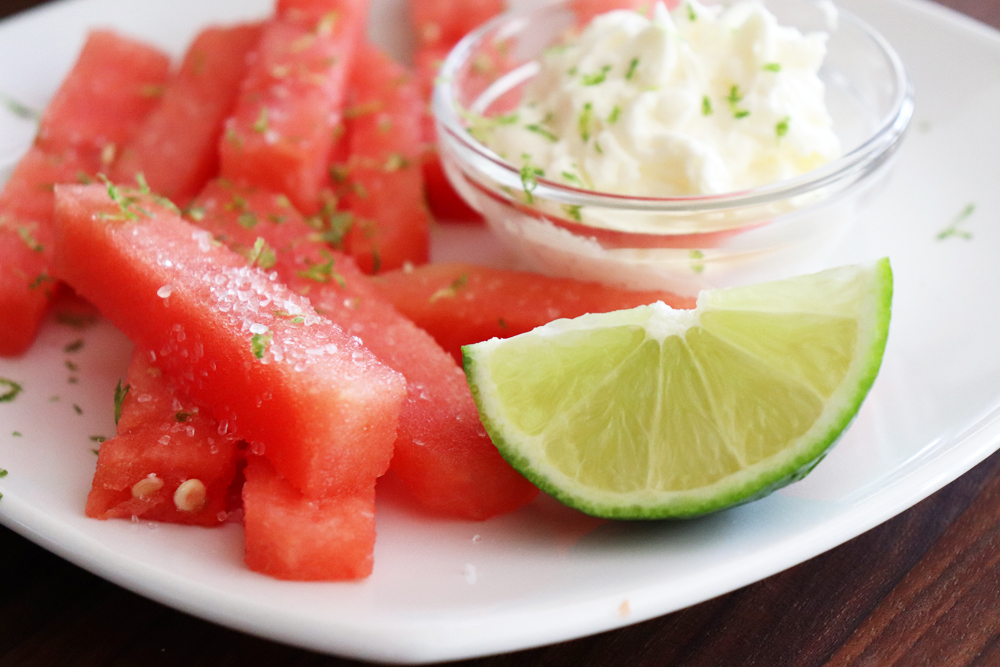 Did you make my Watermelon Fries with Marshmallow Dip? Leave me a comment below and let me know what you thought!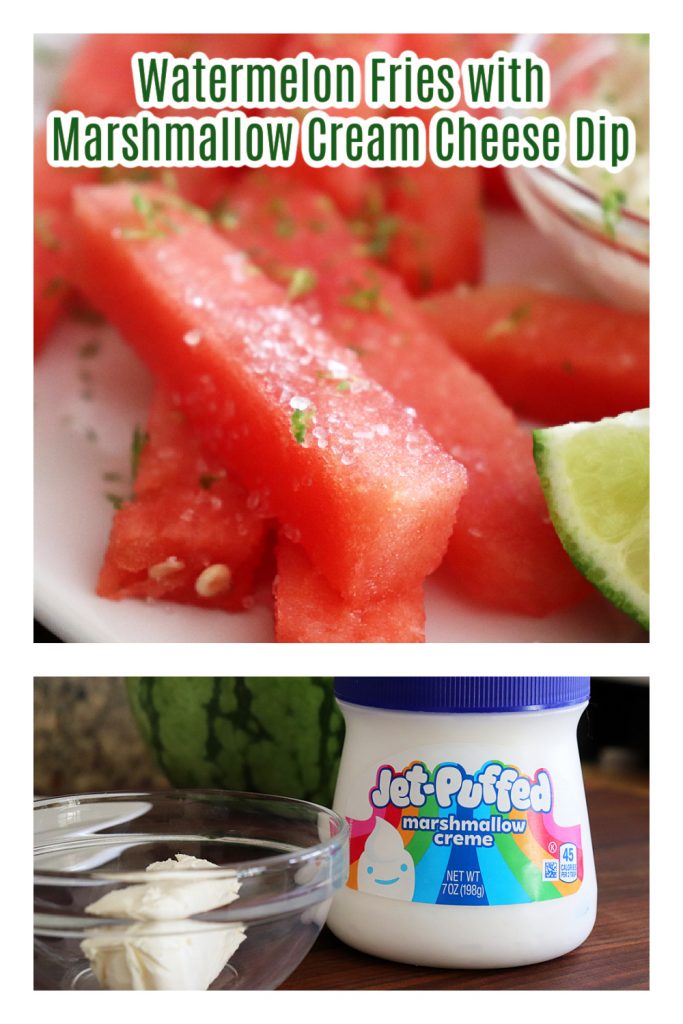 Preparation Time:
Equipment Required:
Ingredients:
1 personal sized seedless watermelon
pinch of Sea Salt (to taste)
Lime Zest & a squeeze of juice if you'd like
FOR THE DIP:
2 oz. Softened Cream Cheese
1 1/2 oz. Marshmallow Creme (or to taste)
Method:
Slice the watermelon into 1/2″ slices and trim the rind. Cut into "fries" and square off the edges if you'd like.
Stir together softened cream cheese and marshmallow creme until well combined.
Sprinkle with sea salt and lime zest just before serving.
Enjoy immediately!