March 20th, 2013 by The Watermelon Guy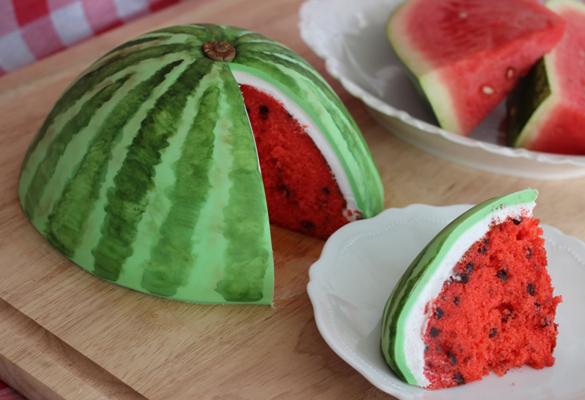 In my monthly search for images of watermelon cakes, I'm consistently amazed by what some people are able to create out of flour, sugar and a little icing. This month's featured watermelon cake is a good example.
It comes from the baking genius behind the website SweetDreamsCakeApp.com. Not only does the outside of the cake look incredibly realistic – the stem on the end looks so real! – but the inside looks great, too.
"I began to wonder if I could make the inside (of a cake) look like a real watermelon, as well as the outside," said the baker in a blog entry about the process. "Then I took it even further and decided that if it is going to look like a watermelon, it should also taste like a watermelon."
For those of you interested in recreating the artistry, the blog entry includes step-by-step instructions and photos. I'm pretty sure I won't be attempting to create it, but I sure wouldn't mind tasting it!
Posted in
General
|
Leave a Comment »