May 13th, 2013 by The Watermelon Guy
Last week's entry, which featured the kids' book about a hungry crocodile who becomes nervous after swallowing a watermelon seed, made me think about this question.
Believe it or not, I still hear from people (including family members who should know better) who believe that eating watermelon seeds is somehow harmful. It's a topic Chef Harry tackled in a blog entry a few years ago, but I've decided to post it again. I'll also be forwarding a link to this entry to my Uncle Stan.
MICHAEL C. FROM SAN DIEGO, CA, ASKS: Is it okay to eat watermelon seeds?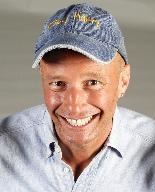 CHEF HARRY SAYS: For some reason, our mothers liked to tell us that if we ate a watermelon seed, a watermelon would grow in our stomach. I was never sure where that tall tale came from or why parents perpetuated it, but millions of kids grow up in constant fear of watermelon seeds because they don't want to wake up one morning with a 10-pound fruit germinating in their belly. Of course, this isn't true.
Other people (i.e., those over the age of seven who are wise to the stories adults tell) fear that watermelon seeds contain some sort of harmful chemicals and should therefore be avoided at all costs. This isn't true either.
I know plenty of people who like to eat watermelon seeds, including many who roast them with salt like pumpkin seeds. They're a tasty snack if you give them a chance. Maybe that's why our parents told us not to eat the seeds. They wanted us to save them so they could roast them and enjoy them after the kids went to bed. Excuse me … I have to call my mother.
Posted in
General
|
2 Comments »