I love dip. Ranch dip, french onion dip, nacho cheese dip. If you give me a chip and something to dip it in, there's a 99.9 percent chance that I'll be dippin' it. And, yes, I do observe the golden rule about not double dipping. Unless I'm at home, and then I double dip like there's no tomorrow.
If you love a good dip as much as I do, you'll love this week's prize: the watermelon dip bowl you see on the right (available on ChristmasTreeShops.com). The bowl is ceramic and comes with a matching watermelon-themed spreader knife.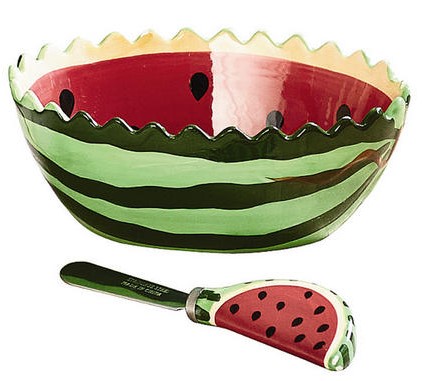 I'll choose one comment at random to win it. To get the conversation started, leave a comment with an answer to this question:
What's your favorite chip AND your favorite dip?
UP NEXT: The best salad you'll ever eat?