While most people celebrate the New Year with a toast, or by sending fireworks into the air while thinking about what the next year will bring, my wife and I have a different way of celebrating. Each year, we create a smorgasbord of goodies that we enjoy as we count down to midnight.
My wife creates a variety of snacks for this occasion, usually the kind of things you'd see at a football-watching party. Wings, dips, assorted cheeses and meats, and some sort of veggie platter that I usually avoid.
This year, I'm pitching in by whipping up these Watermelon Glazed Meatballs for an appetizer. Since it's a new addition to our New Year's feast, I created a test batch this past weekend, and they made the cut as part of the starting line-up on December 31.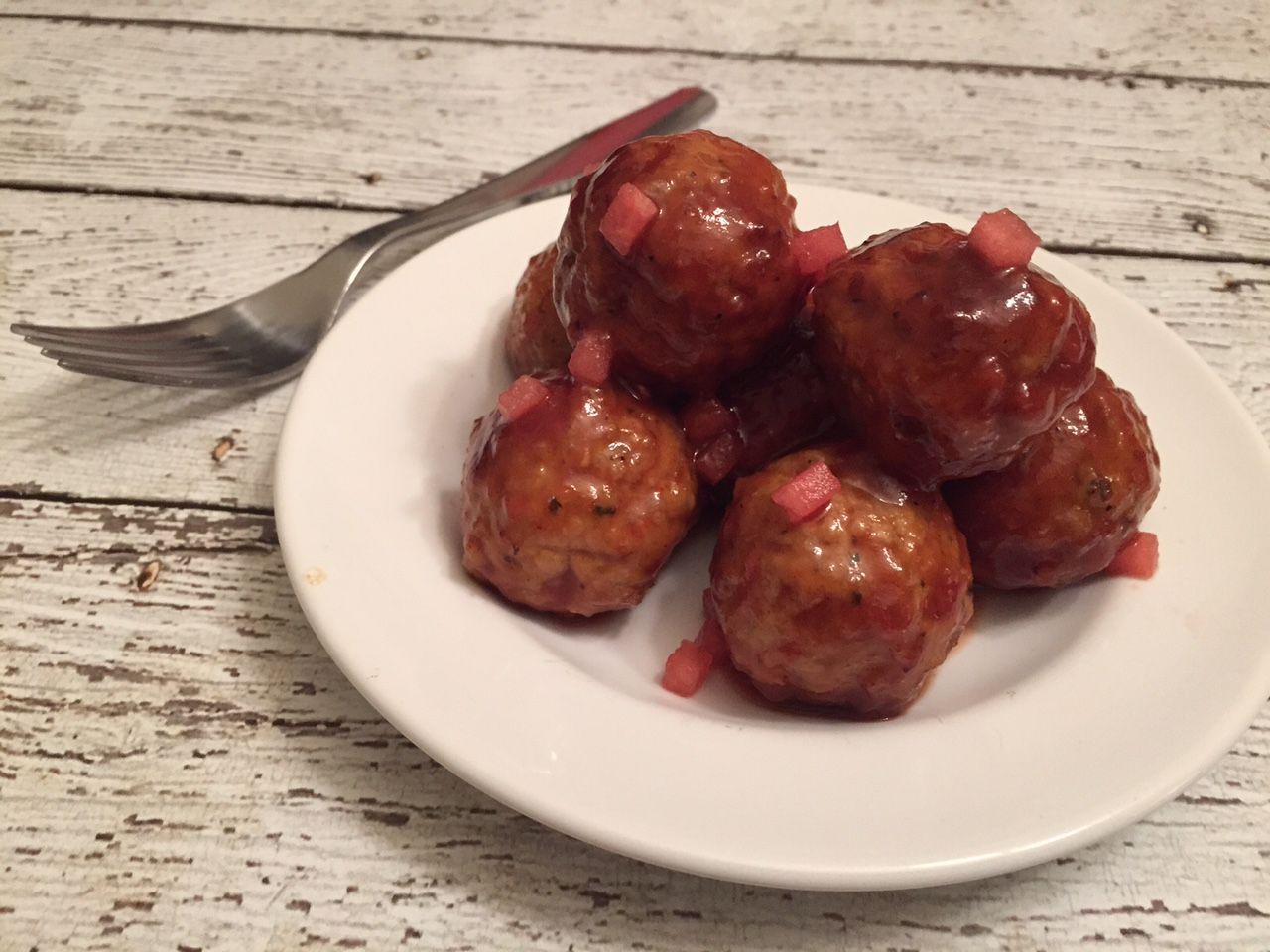 WATERMELON GLAZED MEATBALLS
INGREDIENTS
2 tablespoons vegetable oil
24-36 frozen prepared mini meatballs
1 cup prepared barbecue sauce
1 cup watermelon puree*
INSTRUCTIONS
Heat the oil in a large heavy sauté pan over medium high heat or electric skillet set on 325°F. Saute the mini meatballs until browned and hot. Reduce heat to low. Mix together the barbecue sauce and watermelon puree. Pour over the meatballs and simmer for a few minutes. Serve hot.
*To make the watermelon puree, remove seeds from fresh watermelon and cut into large chunks. Place in a blender and process until smooth and well pureed.
UP NEXT: ANOTHER GIFT FOR WATERMELON LOVERS