Maybe it's the view outside my window (a front lawn covered in grass and NOT snow) or the anticipation of warmer, sunnier weather to come, but I'm feeling extra generous this month. That's why I've decided to make this month's prize your choice between TWO different watermelon-related options.
As usual, one of the prizes is inspired by my own misfortune. The other day, my nephew and I went to the mall for some old-fashioned guy time (in hindsight, the mall probably isn't the best place for guy time). We were walking past the pretzel place — my personal weakness — and I fumbled my phone which, of course, doesn't have a protective case on it. Thankfully, gravity was gracious to me and only added a scuffed corner instead of a cracked screen.
With that lesson in mind, the first prize will help protect the most important thing in your pocket – your cell phone! This silicone watermelon phone case ($8 on Amazon) acts both as a protective cover for your phone and as a trendy accessory. It's also the next best thing to keeping an actual slice of watermelon in your pocket, which I don't advise. (Trust me, I've tried it before, and it's very messy.) This case only fits the iPhone 5 and 5s, which is why I'm also offering this prize…
Perfect for a day by the pool or at the beach, this Watermelon Beach Ball ($6 on Amazon) will bring the fun to your spring and summer get togethers. During the summer, you can always find a beach ball floating around in our pool. We love to play beach volleyball, keep away and, my dog's favorite game, chew on the beach ball. This watermelon beach ball looks good enough to chew on, but just like a slice of watermelon in your pocket, I don't recommend it.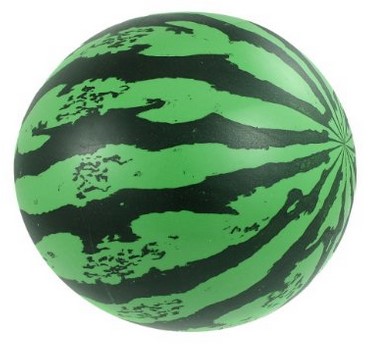 If you're this month's lucky winner, you can choose between these two awesome prizes. Which one would you choose?
UP NEXT: The Epcot International Flower and Garden Festival is here!