Well, I did it. My New Year's resolution at the beginning of this year was to prepare more meals using watermelon and I achieved my goal. From Sweet & Sour Watermelon Chicken in January to Cheesecake with Watermelon and Blueberry Sauce in March (my personal favorite this year) to Watermelon Pizza in August.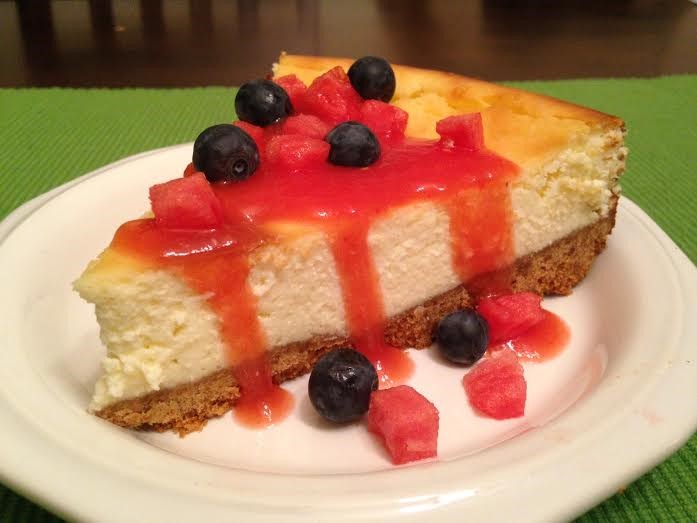 It's the first time I've ever kept a resolution — yes, I've got one last dish coming up next week — and that includes the time in college when I resolved to "take more naps." (Naps, it seems, are harder to take than you might think, especially when you live in a noisy dorm with an even noisier roommate.)
As watermelon-related resolutions go, it was definitely my most successful attempt. The list of contenders includes my 2014 resolution to compete in a watermelon eating contest, my woeful attempt in 2013 to grow my own watermelon, and my 2012 resolution about competing in a seed-spitting contest.
And so, with 2016 just a few short weeks away, I've turned my attention to what next year's watermelon resolution might be. I've got a few ideas, but I'm definitely interested in your suggestions. Leave a comment with which watermelon feat you think I should attempt in 2016 and I'll add it to my growing list of resolutions to consider!
UP NEXT: ANOTHER GIFT FOR WATERMELON LOVERS